Granted, not all of us enjoy cooking as much. But believe me, it is not because the process isn't great fun itself but because we don't know how to do it better, in less time, at a lower cost, and to the outcome of simply dazzling food. After all, everyone loves to eat, right?
So, once you discover how to ready incredible menus, you will also have obtained a non-ending asset at your disposal at all times, a marvelous skill indeed, to make whoever you like – partners, parents, children, siblings, friends – happy, besides your very self who not in the least is immensely important to take good care of, as well.
And the social aspect of the entire thing is beyond words could describe. Just try cooking with those closest to you and later take your time to savor what you cook together.
Folks, mark my words, that is by far one of the best ways to feel like actually living, and not just killing time.
Practically, here is where to go best near the capital to pick up a cooking skill:
1. CulinAerie
How does the idea of devouring a fine lunch and unlimited beverages before participating in a cooking class taught by an experienced chef sound? That is what CulinAerie on the 14th Street near Thomas Circle in Downtown offers. A clean, spacious, well-furnished area where you won't feel pressured and rather enjoy every moment of your experience to take home with you, wonderful recipes and techniques every time you visit. Don't miss it!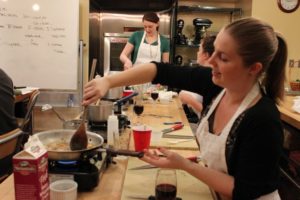 2. Cozymeal
Cooking is definitely art and here is where you will well discover and develop it. Chef Gustavo from South America has all what it takes to be a mesmerizing curator of food, particularly those from his beautiful region. It would certainly be so wrong to spend more time looking for cooking classes without paying a visit here. On 1300 I Street, near the Franklin Square, Cozymeal awaits cooking students of all ages seeking perfection. Five stars on Yelp, you will agree, is not an overstatement.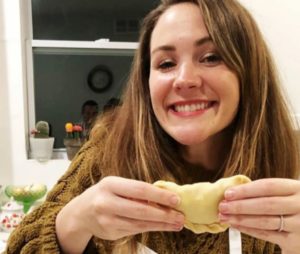 3. Just Simply… Cuisine
Imagine being invited over to a friend's and that friend of yours also happens to be an amazing culinary guru who is most willing to teach you how to cook the best food even from the most easily procurable ingredients. That is the sort of experience you will have here, at Chris Coppola Leibner's own kitchen in her house on 3224 Cathedral Avenue, if you also care for a home-y feel while learning. The long-running business proudly cherishes its motto as "aiming to give American home cooks back their kitchens." It's hard not to be tempted by that and you will concur how accurate that is later on.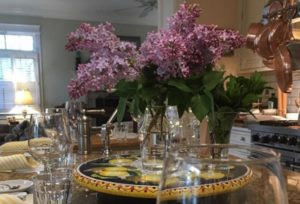 4. Simply Indian by Rupen Rao
India can hardly be contested with the immense variety of food in its cuisine. Millions of non-Indians have fallen in love with it and millions more will certainly follow suit. And if, for some reason, you don't feel like going out to be immersed in the South Asian nation's cuisine, then Rupen Rao can offer just the same taste at the comfort of your own place. Just bear in mind that this, however, qualifies as a private tutoring and is a bit more expensive than attending a class outside. It will still be worthwile of your time and money, though. Just search online how to book a two-hour slot with him on any day you like.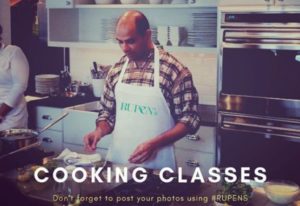 5. Sur La Table
Actually a major chain across the nation, Sur La Table also has four locations in the Washington metropolitan area, three in Virginia and one in Maryland. So, those looking for a rather affordable cooking class are best advised to check online the most conveniently accessible from where they live. There is no chance one will regret anything related to the experience here, other than perhaps that the classes can sometimes be a bit too crowded. They have special offerings for kids and teens during the summer season, as well. Totally deserves to be on our top five list.