Jazz is inherent to American music as much as freedom has become essential to the American way of life over time. Rising across the nation, like the voices of the land's former slave societies, it is today also a commonly sought fun element for an elegant night out. Here in the District, there are a huge number of options available to those likeminded.
Of those options the capital city features, the following five spots are indisputably the best: 
Alice's Jazz and Cultural Society
The Brookland neighborhood's Alice's Jazz and Cultural Society (AJACS) is on the top of our list for a good reason: It is a nonprofit where all the proceeds go to support the incredibly skillful artists themselves.
And the cost for some of the best jazz performances in town is a mere $5 per person. So much so that nowhere else in the District does the quality/price ratio go higher for a jazz night out.
The organization has a quaint place at 2813 12th Street NE where a whole bunch of musicians take to the stage every Wednesday and Sunday night. The performances are in two sets. During the intermission between them, patrons could eat a lovely dinner for as little as $10 a plate.
No alcohol is available, though, which probably would be the only downside for some. And chances are the others, for whom $1 soft drinks are okay, will have an all but perfect night at AJACS. No age restrictions apply as per no-alcohol policy.
It is so easy to get here by both metro and bus. Those who will drive will find plenty of street parking, as well. It is just too hard to see why this establishment shouldn't be on anybody's go-to list while in D.C.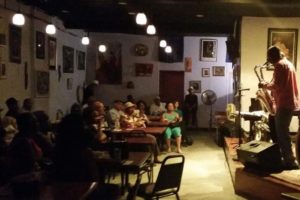 Madam's Organ
Those of you who want to have a jazz feast on the nights of the week other than Wednesdays and Sundays when AJACS is open could find solace in discovering Madam's Organ. At 2461 18th Street in Adams Morgan neighborhood, it offers live entertainment every night after 9:00 or 10:00 and remains open till early morning.
Also serving alcohol, it is a 21-or-over business. Both drinks and appetizers are about $10 each. A more proper dinner, however, costs over $30 per person, which is incomparable to AJACS prices, but still in the reasonable range given the D.C. clubs' averages.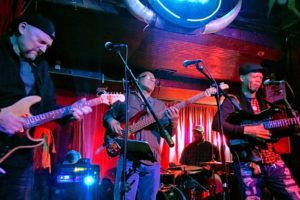 Blues Alley
Let's now review two more brilliant places in the same price range as Madam's Organ to give you more options to choose from. The first one is Georgetown's Blues Alley at 1073 Wisconsin Avenue.
Open every night of the week from 6:00 p.m. through 12:30 a.m., this club is where you can listen to some of the best jazz and blues artists of the nation and beyond. They include Arturo Sandoval, Lisa Fischer, Cyrus Chestnut, Stacey Kent and Jonathan Butler among others.
Ticket prices change depending on the event and the artist playing/singing, between $25 to over $100. Those prices don't include what you should pay for supper. So it won't be wrong to add another $50 to the ticket price to reach a reasonable estimate of a night's cost here.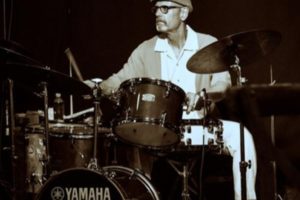 JoJo
On the energizing and historic U Street Corridor is the other of our list's moderately expensive jazz clubs: JoJo Bar and Restaurant.
In a neighborhood that claims to be the birthplace of jazz as much as Harlem in New York, JoJo works hard to provide the ambiance and sound that blends the nostalgia of the early 1920s with a contemporary flair.
It is where, the owners say, "a flavorful cuisine and nightly live music set the tone, and provide the adventure seeker with a refreshing escape from the mundane and monotonous."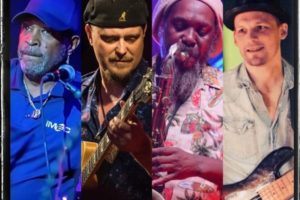 Quadrant
And finally concluding our list of best places to listen to jazz in the District is the most expensive of them: Quadrant.
It is actually a lounge inside Ritz-Carlton at 1150 22nd Street NW, but features live music every Friday and Saturday night between 9:00 p.m. and 12:00 a.m. Better dress up and seek the most exquisite company to join you here for the most elegant jazz night out.
It might be a perfect venue for a special occasion like a wedding anniversary. Feeling like royalty will, then, suit the night just perfectly and you no longer will be bothered by the prices. That should be why couples keep coming back here every year to cherish their union.