Mexico stands out in the world as one of the nations in whose culture food has a pivotal role. And luckily, Washington, D.C. is home to several excellent places to fall in love with the Mexican food.
Before reviewing those places, let's spare a moment to justify the opening statement of this article. Why is Mexico different with how it regards food as? Or more plainly, how do you know that an entire culture and a distinct way of life is centered on food? For me, the "aha moment" was when I discovered the traditional and probably the ancient practice, or rather celebration, of "Día de Muertos" (Day of the Dead).
It is very much alive and kicking today as much as it is old. So significant in today's Mexico that it actually is a three-day holiday across the country now. It is when families and friends come together to honor the dead and sort of reclaim a lost chance to enjoy life together once again with no one missing. A profoundly emotional time for almost reliving with those who passed away…
And in the way Mexicans celebrate this particular holiday, food takes a leading role. Preparing the lost ones' favorite food and beverages, they place entire menus on altars for the dead and even bring those food with them to the very cemeteries. If this doesn't signify how important food is to Mexicans till their last breath and even beyond, I really am in the dark as to what does.
It is, therefore, truly fortunate of Washingtonians that a nation as serious about food as Mexico represents its rich culinary heritage in the capital city so well.
The following list may come handy for them and others alike who would like to make the most of it:
District Taco
Those of you who have been to Mexico before would know that any visit to this country produces a particular recollection of how available and accessible decent food is right on its streets. Everywhere you go, it is impossible to miss colorful food stalls with incredible flavors being served for next to nothing. And here in Washington, District Taco is your best shot at having the same experience for only slightly more inflated prices.
Present at three locations in downtown D.C. (one in Eastern market, one near the Dupont Circle and another on F Street NW), what we are talking about here is a truly authentic Mexican diner chain that actually started as a food truck in Rosslyn, Virginia, a decade ago. And today, it commands a rapidly growing network with 10 other locations across Maryland, Virginia and Pennsylvania, as well as those three in our capital city.
So next time you feel like Mexican, get your taco for just $3.29 or any burrito with rice and black beans for under $10. There is literally no point in waiting any longer, if you haven't already tried their mind-blowing offerings.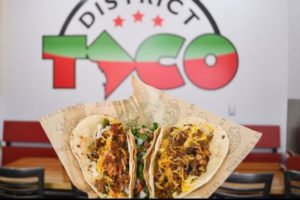 El Chilango
But if a District Taco location is out of reach and you rather happen to be near the U Street Corridor, the course of action I would recommend is heading to 1119 V Street NW to find Tacos El Chilango.
The most unassuming, unpretentious yet incredibly friendly place to devour all the specialties you can think of being Mexican… Its sign, front door and windows will tell you right away that it is run by humble people. And after you walk in, you will meet them, in vindication of your first impression from outside.
Quite frankly, there is no reason why anyone shouldn't like it here. Amazing flavors at once unimaginable prices for D.C. standards and super kind, fast service. It just deserves an absolute five star rating.
If you have time before the rest of your planned fun around, don't forget to hit the back patio to order a few more bites, small ones though, from as many of their offerings as you can take to create the most delicious experience. Let the feast begin!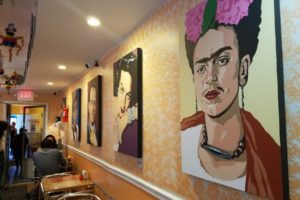 Chaia
"Feast" is a completely accurate description of most people's experience with the Mexican cuisine. And it is rather difficult to identify it without meat. Bettina and Suzanne, however, have just made it possible to rethink it now, challenging established perceptions and predispositions with their all-veggie Mexican diner: Chaia Tacos.
"Chaia" is actually a word with rather Hebrew origins and it means "life." The co-owners explain their name choice for their business by claiming that they live for "tacos, and tacos alone." Such a bold statement, you might think at first. Yet once you pay your first visit to give it a try in the beautiful Georgetown, you will undoubtedly be struck by realizing how serious they are.
They intentionally have a simple menu, offering just five vegetable taco creations at a time, because they say they don't want to overburden their customers with a longer one with too many details for "people already have enough choices to make in life."
What they rather focus on is doing one thing really well: Tacos. And how they prepare those wrapped flavor bombs — with only the freshest and local vegetables combined with spices and homemade salsa and other toppings — is just out-of-this-world!
So, go ahead and find them at 3207 Grace Street in Georgetown or at their newest location at 615 I Street NW in Chinatown. Their prices are just one level higher than those of District Taco and El Chilango but, boy, aren't they worth it? Absolutely! It is a fact well recognized, as even die-hard meat lovers get addicted to their experience here after their first.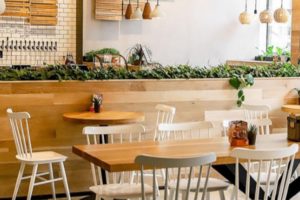 Taqueria Habanero
Let's review just another excellent Mexican eatery in the same league as Chaia price-wise before moving onto the fanciest spot on our list.
How do you judge a restaurant's quality? Well, there are a number of criteria to look for, from authenticity to cleanliness, service and taste. Taking all those and everything else that matters into account is exhausting while providing a list, or worse, a ranking. Yet if you somehow could pool the choices of entire communities, then you might just breathe a sigh of relief by simply trusting the common sense. And that is exactly what has led me to discover Taqueria Habanero.
On any Saturday night, you cannot miss the huge line of people waiting to be seated here at 3710 14th Street NW. It is just incredible that people spend 30 to 45 minutes just to get a table while they can simply walk in and be served right away at many other restaurants in the lively area. That shouldn't be without reason, right? And it is not!
As a totally legitimate Mexican restaurant and bar with super fast and kind service, this place deserves all the fame it has. You might as well join its army of fans in and around D.C.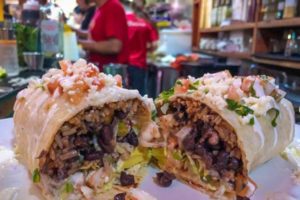 Poca Madre
That leaves us with the final contender on our list for your night-out money, and lots of it: The unforgettable Poca Madre.
Make no mistake! This is an upscale restaurant and it is expensive. Most people would dread the prices here, from outside. They might ask why they should pay three times as much for the same food. Well, it is both right and wrong.
Right, because yes you eat Mexican here, too. And wrong, because from the moment you step in to the moment you leave this place you will feel every bit different than you would elsewhere. If you take into account the experience as a whole and not just the food itself, then your money couldn't be better spent on a Mexican than here in D.C.
Famous Chef Victor Albisu does magic every night of the week here. There is no breakfast or lunch served. His dinner-only place offers a menu taking a refined look at Mexican fine dining with sumptuous dishes like Veracruz, Pato al Pastor and many others.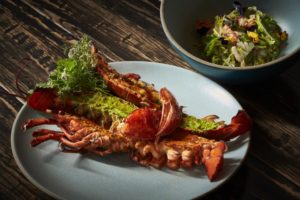 Best DC Restaurants for Zero Disappointment on Your First Date