Washington, D.C. is more than a prime tourist destination.
People from all over the world come here not only to have a personal experience of possibly the world's most important capital but also for various other reasons.
The city is almost always buzzing with politicians, businesspeople, lobbyists, students, researchers, protestors, etc. If there is one thing all those different individuals have in common, that is the need to take home something for those they love. Oh boy, isn't it hard to pick a truly unforgettable gift?
Some might already be murmuring now: "That's not a big deal. I'll buy them a $2 fridge magnet and it will do. What really matters is that I thought of them when I was away."
Yes, true, it does. But how many of those magnets have you already brought home from around the country and beyond so far? How about doing something different this time and see if your loved ones will react differently?
Here are some suggestions:
Live Cherry Trees
Ask yourselves this question: What best characterizes D.C. other than all those majestic structures in town? Which particular scene are people familiar with seeing about the city?
It is the cherry blossoms, right? They are actually the reason why the city receives the highest number of visitors specifically during the two-week period (sometime between mid-March and mid-April). It is when those Yoshino trees bloom. It is also why the National Park Service has an online bloom watch to let people know of the latest forecast on the peak bloom date.
Don't hesitate a minute longer now and take out that credit card to order a tiny yet real life cherry tree. You can do so at the DC Gift Shop. What you need to do is make the payment online and UPS will deliver a two-three feet (60-90 cm) tall tree to your door. Just imagine the sight it will create in your garden and all the memories it will keep alive for as long as it lives the next 100 years!
Unfortunately, however, this is not a year-round service. The company offers them only between March-April and in November. So, if you intend to buy one of those trees as a souvenir from D.C. but your visit comes at a different time, then I suggest you read on to explore terrific alternatives.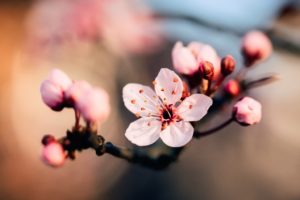 National Gallery of Art Painting Posters
Could someone really boast about a visit to D.C. without seeing its one-of-a-kind museums? I think not. Definitely no!
Perfectly aware of that strong association between the city and the museums, most people do their best to not miss out on those with the largest, most unique collections.
The National Gallery of Art is indisputably among them. What makes it so special is its vast collection of works by globally renowned artists.
What if you could bring home with you a poster of a major painting by Vincent Van Gogh, Johannes Vermeer, Pablo Picasso or Gustav Klimt? Take a look at the museum's gift shop to choose from different sizes available. They'll make a great present!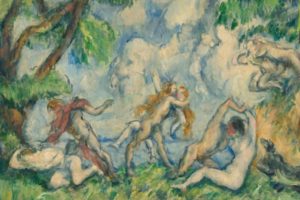 Gargoyle Statues from The National Cathedral
Speaking of art, how about taking home with you rather a statue? A tiny one, for sure! Could it not steal some particularly artsy hearts, more than a poster could do?
Of course you know your loved ones better than anyone else, but the idea of how decorative a gargoyle statue, like those exhibited around D.C.'s iconic National Cathedral, would look is unarguable.
Officially the Cathedral Church of Saint Peter and Saint Paul in the City and Diocese of Washington, this second largest Christian temple in all of the U.S. is an immensely beautiful structure beyond what words could describe. And it is a major attraction in D.C.
Bringing home a replica of the gargoyle statues so very well associated with the cathedral itself would be like transporting the real experience. The cathedral's gift shop sells 11-inch (28 cm) tall statues for $25. It shouldn't be too hard to pack it even inside a carry-on hand luggage.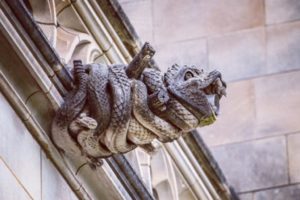 White House Christmas Ornaments
Without a doubt, Christmas is the most special time of the year in the U.S. No matter which faith or belief system you do or don't belong to, it is when families come together for it also represents a long vacation period.
At the very heart of D.C., the nation's most significant building gets involved in celebrations also by producing a special item for rare collections enthusiasts each year: The White House Christmas Ornament.
Since 1981 when it first began, over 30 ornaments have been produced with some special editions, besides annually, sometimes in honor of past presidents and sometimes depicting historic scenes or national landmarks. They are available at many gift shops around the city, as well as the White House Visitor Center.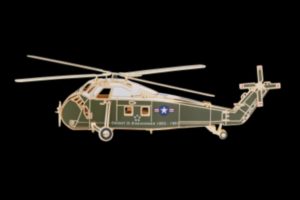 What About Foods & Drinks?
What we have listed so far are all brilliant options of souvenirs representing the District. But, none will appeal to your loved ones' appetite, which sometimes could be even more important.
So the following items are for those who rather want to take home something edible/potable:
Mambo Sauce: Ask around the town and you won't hear a single reservation about the mighty mambo sauce. Everybody will agree that it is the best thing to put on grilled wings. If you, too, have someone in the household who can't resist those birds, better pack a bottle while you're in the city.
Virginia Peanuts: True, you can find locally grown peanuts at many places around the country. But these ones from Virginia, just across the Potomac from D.C., are really big contestants for the top of the list nationally. They are larger than usual and have a distinctive crunchiness. All the protein inside will be a nice addition to anybody's diet. Try and stock while you can!
Viognier Wine: Again not from D.C. per se but rather from Virginia, Viognier Wine can never disappoint either. This mildly sour, non-sweet, fruity white wine has the potential to blow even the most fastidious minds. Try and see for yourselves, first!
Mt Vernon Mulled Cider: Of course, you have been to George Washington's historic estate in Mount Vernon while in D.C. but have you also heard how fond he and his wife Martha were of their mulled cider? They totally loved it for this taste didn't deserve less than love. Its producers enhance the naturally sweet apple with an infusion of various spices, keeping the exact formula as a secret naturally. And they offer this non-alcoholic drink for about $8 per liter. That it has zero preservatives and added sugar also makes it a very healthy drink for any family celebration. Enjoy!