You may choose not to be a vegan or a strict vegetarian, but disputing their motives is hard. Respecting animal rights against gruesome cruelty and exploitation of helpless creatures, as well as supporting environmental preservation against destruction are not the sort of ideas you would want to protest openly.
The truth is industrial farming is a mess, inflicting all kinds of pain on animals and we all help sustain it, except, of course, those of us who have already dared to opt out. That is why most vegans have decided to make the fundamental shift they did and it does require taking the dare to join them particularly when you rely on others' production for your own consumption.
A carnivorous life, as morally repugnant as it may be, is easier to live in a city. And vegans, as peaceful as they may be in mind, stand much more in need of a good go-to guide to tend to their dietary needs, be it at home or in a restaurant.
Some estimates suggest that there are now eight million vegans (and vegetarians who are admirably burdening themselves with only slightly fewer complications as per their similar dietary choices) in the U.S. but that still leaves the food industry with the remaining 320 million people to serve for only in our country and unsurprisingly the basic supply and demand relations automatically result in cities largely "vegan-unfriendly."
Our capital, however, could take pride in having developed plenty of opportunities for animal-produce-abstainers and accordingly being ranked the seventh best American city for vegans and vegetarians by the WalletHub, a finance and research website.
Here are some suggestions for where to find the best vegan food in town, both ready-to-eat and for you to cook:
1. Mom's Organic Market
When it comes to organic food, and vegan in particular, most people would recommend a chain store like Whole Foods or ordering online via same-day delivery options like www.thrivemarket.com or www.instacart.com and they are just fine. But Mom's Organic Market is for those demanding higher standards. Had it not been for its location difficult to reach by public transportation on 1501 New York Avenue, this place would have been known to every vegan in D.C. and not needed this recommendation at all. As an impressively clean and spacious store with ample variety of vegan and vegetarian food, it will also strike you as more affordable compared to high-end grocers. Make sure to check on www.momsorganicmarket.com where in the larger metropolitan area the closest Mom's to you is, because there are 10 others in Maryland and another five in Virginia, too.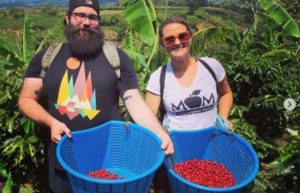 2. HipCityVeg
For vegans and vegetarians alike, it's a common question upon entering a restaurant to ask if they offer any food particular to their diet. So HipCityVeg must feel like a heaven on earth, since everything on its menu is vegan. Salads, sandwiches, burgers, desserts… all that you can think of as delicious and nutrient vegan food is available here on 712 7th Street, in just walking distance from Gallery Place metro station.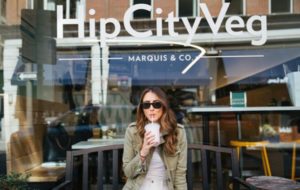 3. Sweetgreen
Let's say you are not craving anything meat-ish but simply looking for a salad, one rich in variety of vegetables and fruits of your own choosing, then a Sweetgreen restaurant is certainly the place to be. Here, you take your bowl in your hands and fill it till you no more can with whatever catches your eye in the vast open buffet. Believe me, going green has never been more fun and satisfying. And the best part is you don't have to commute a long time to make it happen since there are nearly two dozen Sweetgreen restaurants open on any day of the week in the Washington metro region. The address to check where is www.sweetgreen.com.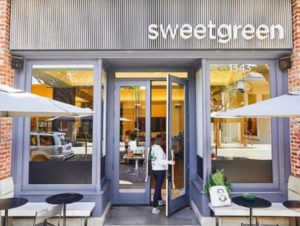 4. DC Vegan Catering
And finally, one last recommendation not only for those eating vegan but perhaps for people throwing a vegan party – breakfast, lunch or dinner doesn't matter – for friends and family on some occasion to celebrate: D.C. Vegan Catering. What you just need to do is get in contact with them at www.dc-vegan.com, explain what you have in mind and be advised on how best to treat your guests with vegan delicacies. Your table full of everything of the sort, from entrées to main dishes to desserts and drinks, for no less than 20 people will be ready without you lifting a finger.