There is a reason why most people come up with either Paris or Venice when they are asked which one the most romantic city in the world is. And food, of all the things that make these cities so special for lovers, has an uncontestable rank.
From wine to the sauces with the most arousing spices on seasoned meat, chicken and fish, as well as fresh vegetables brilliantly mixed within possibly the tastiest olive oil and cheese worldwide, the renowned Mediterranean culinary heritage is best represented in Italian and French cuisines.
On a night as critical and also vulnerable as a first date, therefore, (potential) lovers would be well advised to choose Italian or French food to share in a nicely decorated and beautifully lit restaurant where, preferably, there is good music, as well.
Take a look at our list of such places in Washington, D.C., and the arduous process of finding the perfect spot for your date on your first night out together will be no more.
Le Diplomate
As a Parisian herself, Aurore Dupin, one of the most influential writers of the European Romantic era, is famous to have said "Il n'y a qu'un bonheur dans la vie, c'est d'aimer et d'être aimé." (There is only one happiness in life; to love and to be loved.)
Le Diplomate, on 1601 14th Street, is one of the best places to both nurture and cherish what may bring true happiness to your lives in all of Washington. Everything from food to drinks and to desserts is heavenly here and the portions are big enough for you to add to your experience the absolutely deepening feeling of sharing, too.
There is no reason why you shouldn't pay a visit sooner than later. Just keep in mind that you need a reservation to be seated on weekends.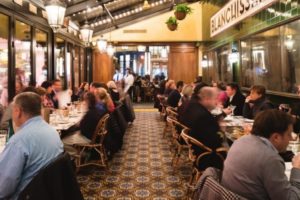 Marcel's by Robert Wiedmaier
However, if you are into a more expensive "fine dining" on tablecloth on a first date, a better choice will be Marcel's on 2401 Pennsylvania Avenue. This is where the best of French cuisine is offered with perfection in servicing and attention to detail in a dimly lit room for far fewer tables than at Le Diplomate, where you would rather be seated close to others, a quality some couples might dread, but that comes at a price, of course.
For as long as your budget tolerates (or if, as could also be the case, invites) it, your fine dining experience will be impeccable here. The place serves a special pre-theater menu on Saturday nights and also arranges a car service to deliver its customers to the Kennedy Center so that they can enjoy their time inside the restaurant without being stressed about timing.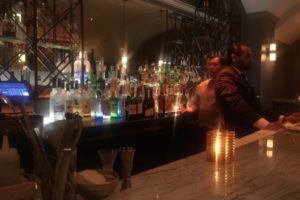 Chez Billy Sud
And let's say your taste of the French cuisine lies between those of Le Diplomate and Marcel's, at somewhere not as big and crowded as the first and not as expensive as the second, then your preferences could hardly be better met anywhere else than at Chez Billy Sud.
Located in a cozy, cute Georgetown house on 1039 31st Street, CBS is an exquisite restaurant with a nice bar and an amazing patio, other than the main hall, where you will be served incredibly delicious food by professionals who know what they are doing and how to best please their customers.
Holding hands here, you will feel like having been taken all the way to Paris. It is simply as much displacing.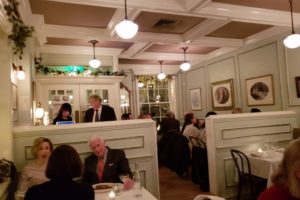 Filomena Ristorante
Like France, Italy is a long way from home, too, for those of us on the other side of the Atlantic, but the Italian cuisine, like the French, is thankfully as close as within a short ride, as well. The Filomena Ristorante in beautiful Georgetown is there for you to devour all the Italian delicacies, particularly the seafood, whenever you crave it.
And on a first date, it has all that you need even with a modest budget. If you will, order fried calamari for an appetizer, crispy on the outside and much tender in the inside, to move on to whatever catches your eyes on the menu; lasagna, pasta, risotto… because there isn't anything that could make you regret having here.
For a lone $100 for two people, this is as good as it gets of the stile Italiano.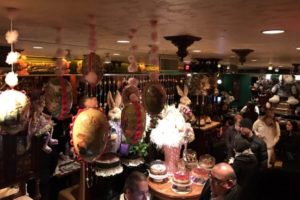 Trattoria Da Lina
It is a bit detached, unlike others on our list, from downtown D.C. but Trattoria Da Lina in Silver Spring, Maryland, has the magic power to blow your mind with as much flavor as it incorporates in your food, as well.
That, certainly, is a quality you would look for on a first date; just imagine how the memory of an unforgettable and intimate feast could shape the rest of the time you as a new couple could spend together.
Granted, it does not promise a royal feeling nor is it a fine dining place where you dress up and shine like a celebrity, but it is a perfect spot to add all the Mediterranean taste to your experience.