Mind not if some may despise the word "free" as it automatically suggests a "low pleasure" as per their point of view because there are indeed free things in the world more pleasing than those money could buy. And particularly in Washington, D.C., free comes in many more forms than you could possibly imagine, offering much delight.
Let's get this first clear: How can "free" be better?
Take a walk, for instance, instead of driving somewhere some time and you will immediately realize it can actually be more fun. But choose well the time to walk and where you want it to lead to, because they make all the difference. Or else, make a poor choice and you will be worse off regardless, both on foot and behind the wheel. So it is ultimately not how strong your feet are or how big your wallet is that matters. What rather does is making the right choice between spending money and going free when and where.
However, it is true; the capital city is expensive. Rents, taxes, childcare, utilities… they are all above national averages. Official figures suggest, only Hawaii, of all the 50 states, imposes a higher cost of living than the District.
So whatever is free here is certainly a relief. Besides, the free attractions that prevail in town stretch to such an extent that, once you know how to best take advantage of them, you may actually complain much less about the cost of living here.
Let's now take a look at this list to be guided towards the right choices you better make sooner than later.
City Tour
Participating in a privately-run bus tour is always exciting in Washington and several companies do it so good that only a few might regret having paid for their services. It is, nevertheless, also possible to tour the city for as little as a few bucks.
In six particular routes, including a detailed one for the National Mall, D.C. Circulator provides nearly five million trips each year across the District, servicing each of more than 100 stops every 10 minutes. For next to free, this is as good as it gets. See their routes, schedules, stops and everything else here.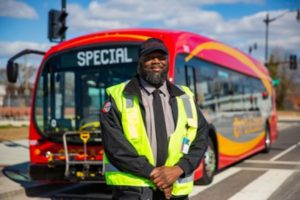 Buildings of Significance
With which building do you associate Washington more than any other? The White House? The U.S. Capitol? You can see what is inside both for absolutely free. Just contact your congressional representative for the former and book a guided tour for the latter, and it is done! You will be taken to all the areas open to public access in both of the majestic structures one by one and also given a live narration.
Among other buildings of utmost significance to not only the District but to the rest of the country, as well, are the mind-blowing Library of Congress, the Smithsonian Institution's (SI) famed headquarters — The Red Castle — and the National Archives Building. Visiting and being inspired by them costs literally nothing.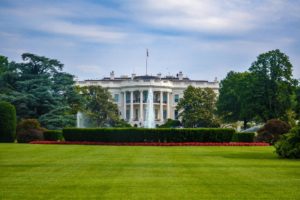 Museums
One cannot just mention the SI and change the subject so quickly.
As the present of late British scientist James Smithson to a country he had never set foot in, the SI today is the world's largest museum, education and research complex. And the best part is 11 of its 19 museums are located within just walking distance from each other on the National Mall and visits to all 19 are free of charge.
So, when you have the time, hop on a D.C. Circulator bus to get to the much landscaped park area at the heart of the District and treat yourself to the enriching experience of visiting one of them. Step first in the National Air and Space Museum or the National Museum of Natural History for the most enthralling start to an extremely inspirational journey.
The math is clear. If you visit an SI museum each weekend, you can only finish the round of first visits to all the 19, equally valuable, in five long months. And yet, you would still have more museums to see, like the immense National Gallery of Art, without paying anything. Undoubtedly, it is not easy for any city on the planet to best Washington in this regard.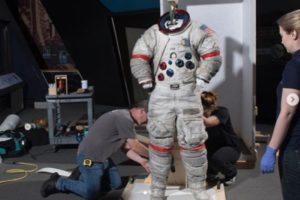 Monuments & Memorials
Yet the National Mall offers even more for free, as if visits to the White House, the U.S. Capitol or all the museums around were not mesmerizing enough. A well-maintained park area, inside which there are two reflecting pools, a lake and a reservoir, the Mall covers an area larger than 300 acres (125 hectares) and is also home to several monuments and memorials.
As a must-see in the entire U.S., the 555-feet (169-meter) high obelisk Washington Monument towers over any other structure of concrete in the District. The Lincoln, Jefferson and World War II memorials are not less an absolute landmark. Skip them and you cannot possibly claim having seen the U.S. capital.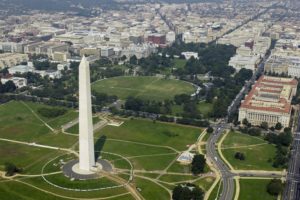 Parks & The Waterfront
According to the personal finance website WalletHub, Washington, D.C. is also the third greenest city in all of the U.S. The greater metropolitan area covers nearly a quarter million acres (101K hectares) of parkland. So for those pursuing a more active life outside, only a few places across the country offer more space than the capital. Whether for a leisurely stroll or an intense run to burn off some energy, D.C. is just a heaven on earth.
And it gets just better with all the joy its beautiful coastline along the Potomac River offers. It is particularly so in the historic neighborhood of Georgetown and the mile-long redevelopment area, The Wharf, a bit in the South. Both locations are conveniently accessible via a D.C. Circulator ride for a lone $1. The rest of what you should pay to enjoy these spots are only as much as you want to spend on food and drinks.
Enjoy DC as a Coastal City at The Wharf with Countless Activities