When people who have never been to the capital think of this city, they don't necessarily focus on its food. They are in the dark as to how diverse, joyous and flavorful it has become. Could D.C. residents be intentionally keeping it as a secret to preserve the city as a culinary sanctuary?
In fact, if people knew what the District has to offer for their ultimate gastronomic satisfaction, this city would have long become a site of culinary pilgrimage. Here is where everybody can find everything they might possibly desire food-wise.
Michelin Star Holders
Let's start with the fanciest restaurants in town — the ones that are featured in the phenomenal Michelin Guide. They don't promise anything less than a dreamy experience.
Arriving at famous chef José Andrés' minibar, guests are first shown into an anteroom. They sip their carefully selected champagne while waiting for the lead show. And once they are in the main hall, they sit at a bar behind which cooks and wait staff prepare all that will mesmerize them.
The meals generally consist of over 20 small dishes. And every bite is equally out of this world, not to mention the incredibly delightful dessert and after-meal drinks.
Similarly, anything you eat will blow your minds at Pineapple and Pearls. Its menu always changes according to the season and the type of ingredients freshly available. Chef Aaron Silverman remains extremely energetic all night. He interacts with his guests to create a more lasting impact.
For those who want to choose what they eat themselves from a particular cuisine, D.C. is an ultimate food heaven, too. Read on to discover what from each specific corner of the world is deliciously available in town.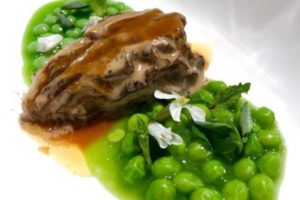 European
Within walking distance from the Eastern Market is where the best French food awaits you for the lowest cost imaginable. Montmartre is a French bistro with a modern flair and a light, open dining room.
For under $30 per person here, you can order any French signature specialty such as a giant bowl of seafood stew — mussels, clams, shrimp and monkfish, as well as various vegetables — or a Cassoulet of delightful beans, duck and bacon.
Inside a historic structure that features the artistic spirit of a Parisian brasserie and pays subtle tribute to tradition, Le Diplomate, however, is an upscale French restaurant. It is where every meal arrives on your table with a sweeping sense of European drama.
Its unbelievably long menu has a variety of Gallic classics, including Soupe à L'oignon Gratinée and Les Escargots de Bourgogne, as well as daily plates such as Bouillabaisse and Cassoulet.
And if you rather crave Italian, you should head to the city's oldest — and possibly the most beautiful — neighborhood by the waterfront. Filomena Ristorante is there for you to devour all the Italian delicacies, particularly seafood, at their best.
Order fried calamari for an appetizer, crispy on the outside and much tender in the inside, to move on to whatever catches your eyes on the menu; lasagna, pasta, risotto… There isn't anything that could make you regret having here.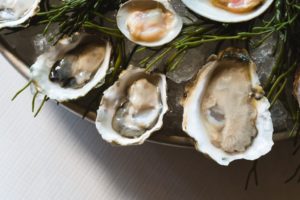 Asian
Oh I hear you say "We eat European all the time; tell us what is in store from a more mystical land!" How about moving on to Asia now? Name a cuisine or a food from anywhere on the continent and you will find it in town.
To eat Thai, for instance, go check out Lamoon. Here you can devour all the Thai specialties with almost only the change in your pockets. Get a full basket of spicy wings and your choice of beer for under $10 or the delicious Tom Yum Goong soup for just $6. With such prices, it gets as close as possible to an authentic Thai dining experience not only about the taste but also cost-wise.
There is no need to frown if you are looking rather for Chinese and at even a smaller cost. The city's Chinatown is a fantastic place to be any time of the year for food. Eat First, for example, offers a full bowl of Wonton Noodle or Egg Drop Soup for only $2. You can add two Spring Rolls for $3.20 or, on days you have a bigger appetite, an enormous Beef Chow Fun for under $12.
The city's sushi, too, is no less than perfect at various locations. Sushi Nakazawa, only a stone's throw away from The White House, offers the Japanese omakase experience just brilliantly. Sit back and leave it to its chefs absolutely true to their craft decide what you will eat.
Thai, Chinese, Japanese… what else? Something much less known and extremely harder to find outside its own land perhaps? Let's say you want to try the food of Uyghurs, a tiny minority in China. Well, it is perfectly available in town, as well. To name just one spot, let me present Dolan.
Aside from the traditional Laghman and a great variety of kebabs, this restaurant stands out with its Hot Chicken Stew. Their honey cakes crown meals like no other dessert could.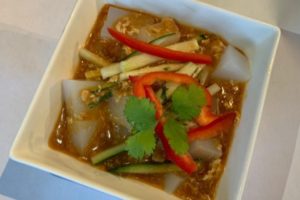 African
Speaking of kebabs, why don't we pay tribute to another marvelous restaurant that does a wonderful job in combining this originally Middle Eastern specialty with Mediterranean and African flairs? Folks, that is none other than the phenomenal Fettoosh.
Hummus, falafel, tabbouleh, baba ghanoush, chicken bastilla and all the different stews of meat and vegetables… Here, the menu just goes on and on to make you feel fully satisfied and leave the place in want of no more food for like another week. Thank God, they have the refreshing, cleansing mint tea Moroccan style to help you digest your enormous intake every time.
Certainly in all of Africa, Ethiopian cuisine has an unparalleled reputation. And luckily, it is present with its best here at the capital, too. Various delicacies — from mix of vegetables and meat served on top of famous "injera bread" over round trays to grilled fish and chicken — are all unforgettable at Keren. The only downside is that you may have to wait in long lines to be seated almost all the time year-round.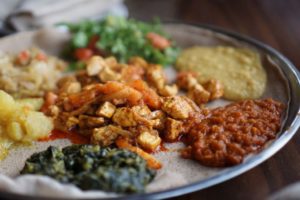 Latino
Obviously, D.C. is not Los Angeles and we don't have as many Hispanic neighbors in this part of the country. Fortunately, however, the Latino cuisine is so perfectly well represented in the city, as well.
Take Tacos El Chilango, for example. It is the most unassuming, unpretentious yet incredibly friendly place to devour all the specialties you can think of as Mexican… It is where you enjoy amazing flavors at simply unimaginable prices for D.C. standards with super kind and fast service. And its back patio is just wonderful for as long as the weather permits for some outdoors dining.
For those who can spare more resources for dinner, famous Chef Victor Albisu simply does magic every night of the week at the amazing Poca Madre. The dinner-only, upscale spot offers a menu taking a refined look at Mexican fine dining with sumptuous dishes like Veracruz, Pato al Pastor and many others.
But why focus only on Mexican while talking about Latino, right? The region certainly has much more to offer and Washington, D.C. encompasses everything else that is from beyond our southern borders. Say Cuban, for instance.
Visits to either Havana Cafe or Colada Shop promise ultimate immersion in the incredibly delicious islander food. Everything of pork, as well as chicken and turkey, is so yummy at both places, not to mention all the veggie options that blend the freshest ingredients in the delightful Cuban style.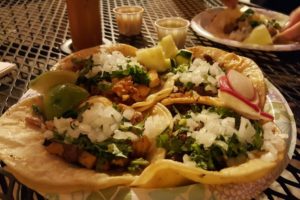 Vegan
Having already proved the whopping diversity of food options in town and before this list dragged on forever, let's finalize it here, but we cannot possibly do that without mentioning what is available for vegans, can we?
It's a common question for the community of this specific, restrictive diet upon entering a restaurant to ask if they offer any food particular dishes to their choices.
In D.C., however, they are definitely at ease since countless restaurants feature plenty of vegan options. HipCityVeg, though, is their ultimate food temple because literally everything on its long menu is vegan. Salads, sandwiches, burgers, desserts… all that you can think of as delicious and nutrient vegan food is available here.
Besides, they can enjoy the same level of comfort at nearly two-dozen Sweetgreen restaurants in and around town. Here, they fill their bowls till they no more can with whatever catches their eyes from the vast open buffet. So much so that going green has never been more fun and satisfying anywhere else in the country!