This year's Memorial Day celebrations will take place on Monday, May 27 in Washington. And with the addition of the preceding weekend on May 25-26, there will be a three-day holiday as usual.
Like in the past, hundreds of thousands of visitors from across the country and overseas will tour the capital in tribute to the men and women who have fallen in defense of the nation.
In the face of that big an influx, federal and local governments are working to make sure everything goes orderly. Businesses, on the other hand, are making plans to draw in as much visits as possible from those who would be around.
Yet of all the things to do in an extremely crowded D.C. during the much-awaited holiday, visitors should be picky to make the best out of their time here. Taking a look at the following list of suggestions may prove immensely helpful.
Ceremonies/Concerts to Attend
First things first. For those who are going to visit D.C. during the Memorial Day weekend, the primary reason will be cherishing the memory of selfless servicepeople. So, attending the National Memorial Day Parade on Constitution Avenue from 2:00 p.m. on May 27 is a must.
The day before, however, visitors could enjoy a free feast to their ears at two concerts central to all celebrations in the capital. As usual, a 300-voice choir will be accompanied by the U.S. Air Force Band on the stage, as part of the National Memorial Day Choral Festival at the Kennedy Center from 3:00 p.m. Tickets could be requested via filling out a form online and can be collected only in person at the box office by presenting the confirmation email received.
At 8:00 p.m. the same day, too, the National Memorial Day Concert will feature several celebrity performers at the West Lawn of the U.S. Capitol. General admission gates will be open from 5:00 p.m. but no tickets are required for this one. To be distributed by the PBS, the concert will be live on multiple local stations. Check out yours here.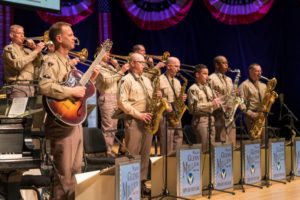 Monuments to See
At other times, seeing monuments dedicated to the unforgettable sacrifices those servicepeople have made is not less of an inspirational activity. While at the National Mall, make time to pay a visit to the National World War II Memorial, Vietnam Veterans Memorial, Korean War Veterans Memorial and American Veterans Disabled for Life Memorial. Standing high from past to present, they all represent what has been forsaken for today's security and prosperity in the U.S.
Equally, a Memorial Day Weekend visit to Washington would be incomplete without being part of the intense feelings to abound at Arlington National Cemetery, the largest of its sort in the entire country. American flags placed flying above each and every single one of more than a quarter million graves produce all but an amazing sight every year. Inside, visitors also get the chance to leave roses on May 27 over those yards of eternal rest.
And just outside the cemetery, welcomes the visitors with its immense size and striking details, the Iwo Jima Memorial. Constructed in commemoration of the U.S. victory in the Pacific during World War II, the memorial is one of the most moving in the country.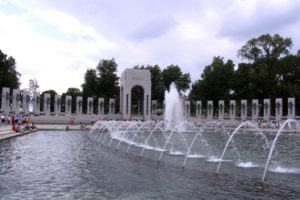 Museums to Visit
Upon your return from Washington, one of the things you would certainly be asked at home is how many of the city's museums you visited. And that is because it has more than 200 of the sort that offer an incredibly enriching experience. And the best part is many are located within just walking distance to each other.
Most significantly, the world's largest museum, education and research complex, the Smithsonian Institution operates 19 museums, as well as galleries and a zoo in the District. Inside the National Mall is its iconic red building — The Smithsonian Castle — where the massive Victorian arches and dark woodwork simply enthrall visitors. Start your tour of the Institution here and move on to see at least the National Museum of Natural History, which has a size of 18 football fields combined and displays more than 140 million natural science specimens, along with cultural artifacts.
While on the National Mall, make also sure to visit the National Gallery of Art, in which there are over 50 gallery rooms to peruse. Check out its calendar of events for May 25-27 here.
Although a recent addition to the city's cultural landscape, the Newseum, too, easily qualifies as a landmark that makes Washington, or more broadly the U.S., what it is today. Here at this terrific museum on 555 Pennsylvania Avenue, visitors get to observe the role of a free press during major events in history, and how the core freedoms of the First Amendment — religion, speech, press, assembly and petition — apply to their lives. The place also has a nice food section for those feeling like a dietary treat is in order.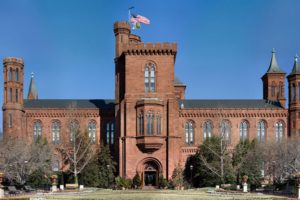 Sightseeing to Relax
Granted, one can take only as much intensity of sentiments and information on a holiday, thus, should also enact certain self-reward mechanisms. In Washington, sightseeing is but a perfect way to do that.
If you will, participate in an open-top bus tour from Old Town Trolley by purchasing a Platinum Pass for $65 and you will have seen all the landmarks of the city by the end of the weekend. Plus, you will also enjoy a boat round-trip to historic, beautiful Georgetown. The company offers unlimited re-boarding and live narration.
To further enjoy Washington as a waterfront city, a visit to The Wharf along the Potomac River is most advised. Go on a stroll by the coastline; shoot pictures from the piers; breathe in fresh air inside the huge parks area and take comfort in the knowledge that, whenever you are hungry, it is the exact spot for the freshest seafood in all of D.C., as well as home to over 30 diners serving various world cuisine delicacies.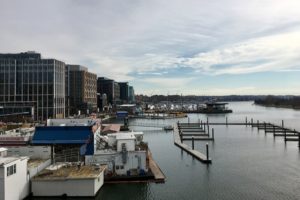 Restaurants to Eat at
That brings us to the last part of our guide; food, which is not in the least insignificant to any visit to Washington, because the city, with the variety and quality of choices around, stands tall as a culinary capital.
Most visitors will have breakfasts covered at their hotels, but for those who won't or simply prefer to eat outside, perhaps a bit later than breakfast time like a brunch, A Baked Joint on 440 K Street will be the perfect spot. It offers an extremely long list of tastes in a spacious restaurant yet with a homey feel. For another brunch option, stopping by the cozy Ethiopian diner of Heat Da Spot on 3213 Georgia Avenue will prove not less satisfying a visit. Homemade food is their signature.
At both lunch and dinner, the tantalizingly elegant Filomena Ristorante on 1063 Wisconsin Avenue promises the most pleasant Italian experience. Don't miss the chance to feast here in beautiful Georgetown and make sure to complement your day with a stroll along the river waterfront.
For rather quicker yet equally delicious and even healthier intakes, however, nowhere gets better than Farmbird, a grilled chicken restaurant, on 625 H Street NE. Procuring its birds from regional farms that raise those animals in decent conditions on an all-vegetarian diet without growth hormones or antibiotics, this extraordinary eatery delivers bold flavors.
And finally, if, for some reason, you abstain from consuming animal products, your best choice would be HipCityVeg on 712 7th Street NW, in close proximity to the National Mall, where everything on the menu is vegan, and not less yummy.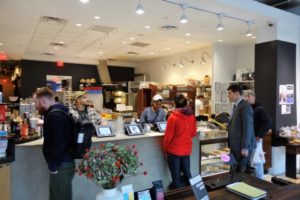 Enjoy DC as a Coastal City at The Wharf with Countless Activities