Newseum, the interactive D.C. museum dedicated to journalism, announced that it is officially closing its doors on December 31, 2019 due to financial troubles, after serving for over 11 years and receiving almost 10 million visitors.
"Thank you to everyone who has visited, especially the members, donors and Founding Partners whose support made it all possible," Newseum said in its statement on October 1.
"We know visitors love the Newseum (don't take our word for it; read the TripAdvisor reviews for yourself), but it has struggled financially for a number of years and continuing to operate in our current location has proven unsustainable."
The museum had announced in January that it decided to sell its building on Pennsylvania Avenue to Johns Hopkins University.
After more than 11 years, @Newseum is closing its doors on December 31. https://t.co/bjdHRXon9I

— Twitter Moments (@TwitterMoments) October 1, 2019
According to the statement, the Freedom Forum, which is the creator and primary funder of the Newseum, will keep advocating the First Amendment and press freedom online, as well as public events in D.C. and around the U.S.
You can still visit Newseum until the end of this year. If you purchase your ticket online, you can get a 15 percent discount.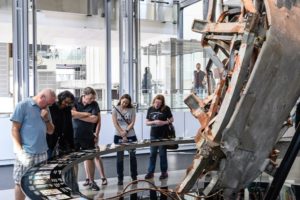 Anyone interested in supporting Newseum is encouraged to follow it on Facebook, Twitter and Instagram, as well as become a member, which provides free admission to the museum and first invitations to public programs after the institution shuts down.