The Humane Rescue Alliance (HRA), an animal welfare organization, has set an award of $5,000 in return for giving information related to a malnourished puppy found in the Ivy City section of Northeast D.C.
The nine-month-old puppy was abandoned by a man in the early hours of Wednesday, July 10, across the street from One Eight Distilling on Okie St. NE, according to the HRA, which added that the man was driving "a four door, dark-colored sedan, possibly a Dodge Charger, missing its hood." The details about the car are based on surveillance footage.
Named Shepherd by the HRA, the severely emaciated pup was also suffering from two skin diseases, including mange, when he was recovered. He is currently receiving emergency veterinary care and doing well, the group stated.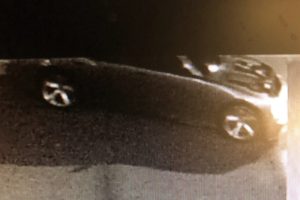 The HRA is after any information from anyone who may have seen anything unusual on July 10 around midnight near the 1100 block of Okie Street Northeast, which is close to the 9th and New York Avenue, or someone who knows the man or his car. Information on any person responsible for Shepherd's situation is welcome, too.
Those with this kind of information are encouraged to call 202-723-5730.
"We are determined to bring Shepherd's abuser to justice, but we need help from the community to do so," said Chris Schindler, Vice President of Field Services at the HRA, on the group's website.
"We hope this reward will motivate any witnesses or others with information about this crime to come forward immediately."
The HRA says it "protects animals, supports families, and advocates for positive change to create a world where all animals can thrive," on its website, where you can check out its various programs, and also get involved by donating, volunteering or fostering.