People around the world have different idioms and proverbs as per their own unique history, culture and lifestyles. One particular saying of all, however, recognizes no such borders: Laughter is the best medicine.
Like the fact it is common, it is also true. Medically speaking, laughter, indeed, is good for human health. Either by helping establish more and stronger social contacts, relieving stress and pain through inducing euphoria, or by boosting the very immune system that defends you against whatever may mean harm; a simple laugh may lead to such an array of good things, according to some scientific studies, as well. Dig deeper and you will even see a biblical reference to the very idea, like in Proverbs 17:22 which says "A merry heart doeth good like a medicine."
A good laugh, however, happens only unusually by coincidence in today's overwhelming daily routine, particularly in big cities. So if you happen to live in Washington like we, the D.C. Post staff, do, for instance, chances are you don't laugh as much as those who are enjoying a more relaxed life in the countryside.
Yet, frown no more and take a look at the list of ultimate comedy clubs in and around the nation's capital we have put together for you. After all, unhealthy readers wouldn't benefit us, either.
Laugh Riot at Positano
When the word "comedy" is used, stand-up shows are the first to cross almost anybody's mind and this is what Laugh Riot in Bethesda works to excel at. For only a $10 entrance fee, you will get to see several local comedians headlining on the day. And there is no chance you will regret having done that, unless you skip having your drink before you entered the venue and must pay more than usual at the bar inside. No advance reservations are made and the seating is according to how early you arrive.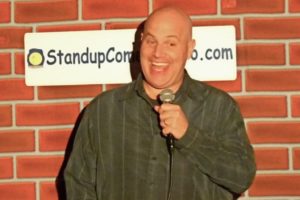 DC Improv
If you don't mind being seated at the same table with strangers, and maybe you shouldn't at all (remember the social aspect of laughing), you are most invited to try all the fun D.C. Improv has to offer. For comedy shows by seasoned professionals, as well as beginners who could sometimes be even funnier, this place, too, usually charges visitors $10 for a single entry, but you will also be required to order two items, food or beverages, during your time here, unlike the Laugh Riot. Tickets can be bought online or at the box office. It is located on 1140 Connecticut Avenue.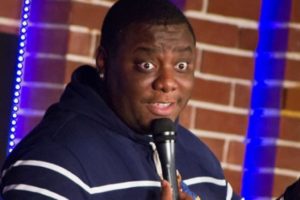 Underground Comedy
Okay, this one is not for those tending be claustrophobic because it really is underground, at the basement of a bar, The Big Hunt, near Dupont Circle. It is inexpensive, around $20, like the first two on our list and does generously not require customers to order anything inside. Just show the foresight to buy your tickets online in advance and you won't have to wait in a long line to get in and will feel privileged, which would lift your spirits even before you start bursting out.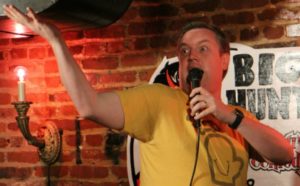 Baltimore Improv Group
Being a non-profit, the Baltimore Improv Group, more commonly known as BIG, offers comedy shows as well, and the best part is that it does so on every night of the week and for no charges at all. You can see the whole list of free shows scheduled to be performed at The BIG Theater on 1727 North Charles Street in Baltimore and subscribe to as many as you like on their website. The group also teaches improvising classes, to both adults and children, if you are into picking up or advancing a performing skill.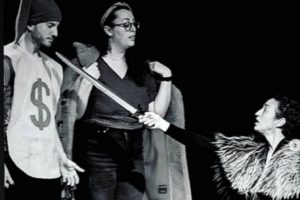 Overachievers Comedy Show
I should start by saying that the only downside to the Overachievers is that you don't get to see it as often as you would like. The host, Martin Amini, and all the comedians taking to the stage are simply delightful. Most people laugh so much at their jokes that some even have to rub their cheeks and jaws to cope with the intensity of the process. Okay, I know, this many laughs might even be unhealthy. So, you would be well-advised to know in advance that it might happen to you and not to just release your facial muscles all at once. And you better act fast to buy tickets online, because they quickly sell out.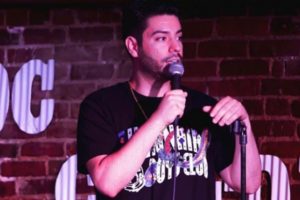 Capital Laughs 
And finally here with the Capital Laughs, you are often offered to choose from tickets with different privileges, like an entry plus a drink for $18 or all the comfort of an open bar for $25. Great, friendly atmosphere, amazing comedians picking up on their guests (not you lucky, better sit in the dark at the back) and  brilliant jokes… what more would you wish for on a Friday night, right? Yet they also offer some free tickets to some of their shows if you subscribe to their newsletter by providing a simple email address. Check out their next here.