If, as a city dweller, there is one thing you feel missing in your life but cannot name what, it might well be a spa treatment every now and then.
The reason you desperately need it is also precisely why you cannot gather your mind to diagnose what is wrong and self-prescribe what you need: You are stressed out.
Deadlines to meet, expenses to cover, appearances to make and people to get along with… One after another, they all add to heights of stress in our lives. And as a result, no matter if we are at home or at work, our nerves get extremely tense over time. So does our skin, muscles and joints. Believe me, I know.
Speaking from experience, where all this would be too much and you would cross your tipping point is only a matter of time, and certainly not a question of "if." So, better accept it now than later that we all are human beings, bones and flesh, no matter how stronger some of us may be compared to others. And it is definitely not wise to defy our very nature and our inner self deep down.
List of Benefits Goes On and On
Particularly in an urban context, "a spa day" feels nothing less than magic once you try it. Picture yourself walking over clouds, perhaps, because quite frankly it gets close to it. The list of its benefits health-wise, both physically and psychologically, is literally countless. For the purposes of simplicity, I will mention only a few here.
Bid farewell to all your muscle and joint pains, as well as headaches and even migraine troubles. They certainly will pack and leave when you start periodically treating yourself to the healing impact of a good massage. At the hands of a true professional, it should also stimulate blood flow.
With improved circulation of the most crucial liquid around your body, the recovery you have long looked for will not keep you waiting any longer. And a facial will be your most trusted armor against aging, as it will quench your skin and help remove wrinkles. Depending on the oils used in your treatment, you will leave the massage table well-rested and much more energetic than before.
You will also enjoy respiratory improvements during a sauna session. So if you suffer coughs because of some health issue like bronchitis or reflux, know that a steam room will do wonders by calming you, your lungs and vocal cords. And you will be amazed by how far more open your airways will become as a result. Besides, you will sweat out so many toxins off your body in there. It is such an amazing detox, you will gaily discover.
So on and so forth, the list of benefits just grows longer.
Forge Friendship, Family Bonds
If you go there as a group, for instance, you will also realize that a spa experience significantly strengthens your bond with whoever is joining you on that day.
Let's say there are people you should get along with but simply cannot, like parents-in-law perhaps. Why don't you try going to a day spa together? It might as well be the solution to what once was an insoluble problem. It is one good way to build a larger, stronger family, you will, too, understand.
What you now need to do, however, is to pick the exact spot for the best experience ever. As is habitual now, The D.C. Post is most eager to make the process easier for those of you in and around the nation's capital. So, here is a guide to religiously follow:
Blubell Spa
Conveniently within walking distance of two subway stations in Columbia Heights is an all but perfect such business promoting mental, as well as physical good of its customers. At Bluebell, there is so little chance for anything to go wrong or prove below your expectations, however high they might be.
For starters, try their signature massage ($90 for 60 minutes) with Swedish techniques of gentle to firm pressure and soothing essential oils. And measure the success of the operation by how many times you doze off during the process. Those with chronic pain or sportspeople with overused muscles may rather choose deep tissue or sports massages Bluebell offers with equal talent at the same price.
See the entire list of their services and go ahead with booking your choice here. It is at 3705 14th St NW.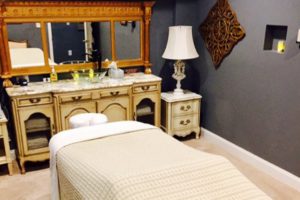 Unwind Wellness Center
With two locations in town, one in the historic Georgetown and another in fancy Adams Morgan, Unwind Wellness Center (UWC) is just so good that it hardly loses a customer over dissatisfaction.
Other than various sorts of massage, here you can also have a body wrap or a scrub to remove toxins and old skin cells from your body ($80 for 30 minutes each). For whatever more you pay for UWC services compared to elsewhere in town, you get compensated with a luxurious experience and an elegant feel. Their out-of-this-world customer service makes sure you get what you wanted for the price.
Find them at 1990 18th St NW (Adams Morgan) and at 1054 Thomas Jefferson St NW (Georgetown). If you like, visit this link to book online first.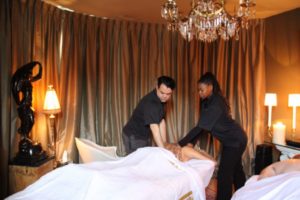 Origins Thai Spa Elite
You want a quality massage but dread the associated cost in town? Then what you are looking for is probably none other than Origins Thai Spa Elite.
Here, you can benefit from an introductory discount for first-time customers. For such, an hour-long traditional Thai or deep tissue massage will only cost $59, instead of $90. Continuing customers, however, would best sign up with their membership programs and take advantage of both the discounts and free parking.
It has not one but two locations just outside D.C. It started at 46179 Westlake Dr in Sterling, Virginia, and opened the second branch at 925 N Garfield St Ste E in Arlington. Choose your location and book here.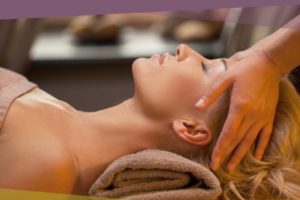 Cabana Day Spa
Another fabulous day spa in downtown D.C. is Cabana where the prices are about the same as in Bluebell. Some services may cost only slightly higher, but its quality is as impeccable and it is more downtown near the famed Dupont Circle.
For those who feel somehow uncomfortable being half-naked to relieve their tension, moreover, Cabana might be offering just the right thing: Chair massage. And unlike other types of massage, it can be as short as 10 minutes. So imagine suffering from migraine or pain to your neck and shoulders, you can stop by and step in 2018 Florida Avenue NW and get a professional pain relief even on the go for a lone $15. It can be a lifesaver for people with chronic issues and those who spend long hours sitting behind a desk.
Visit its website for more on services, prices and reservation.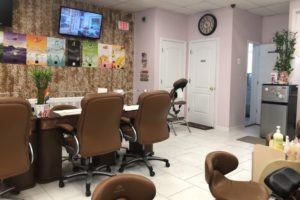 Deluca Massage & Bodywork
While in the Dupont Circle area, you will also have done yourself a great favor if you pay a visit to Deluca Massage & Bodywork at 2028 P St NW. Brilliantly, your visit can be as casual as you like since the business accepts walk-ins, too. For $15, as an example, you can get a chair massage for 15 minutes any time they are open between 10:00 a.m. and 10:00 p.m. any workday.
Those who would like to enjoy a longer and more intense experience coupled with other therapies are most encouraged to book their slot, as well. You can add a hand/foot scrub and a cupping therapy for $20 each or an aroma therapy for a lone $10 to your experience of a regular massage here.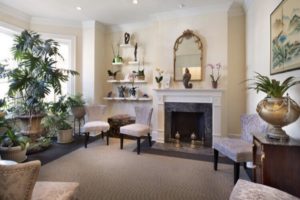 Aura Spa
Aura is probably the most extensive spa center in all of D.C. So it is one of the best with the near royal feeling customers luckily enjoy, though at a higher cost than others on our list. By being a member, however, it is possible to pay considerably less than retail prices.
The fact that it has not just one or even two or three locations but four of them across the District makes it easier to redeem your membership privileges almost no matter where you are in town at different times. Take a look at all those membership promotions here, because this is the sort of business that you might want to engage more formally.