It is not a state secret that we are all into quality merchandise and there are simply two legal ways to afford it: Make more or pay less. And those looking for a rather quick upgrade should better find out how to be borne a lower cost on items they would like to have. No worries, what they simply need to do is spare one or two hours to scour a good thrift store, or two. 
Here are the top five recommended spots near the nation's capital:
1. Ella-Rue
Of all the thrift shops one could find online, Ella-Rue in Georgetown stands out with how much the owner and the staff work to make it a gorgeous store for amazing clothing, bags and shoes. A clean and spacious place where you would be offered a top-notch customer service. The only thing missing for you to feel like royalty every time you leave this place is going to be the amount of money you will have spent on the day's purchase.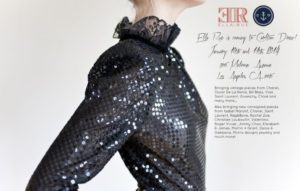 2. Value Village
Being a major thrift chain across the country, Value Village has a few stores in the Washington metropolitan area, as well, and offers just everything you could expect from such a business, thriving not without good reasons. Mostly buying stuff donated to local non-profits, the company supports the organizations working for admirable causes, as well as the expanding community of thrifters. From furniture to all types of clothing – for both men and women – to shoes, bags and antiques, it is hard to name a major shopping item that is not available in a VV store. Do yourself a favor today and find on the net their particular spot closest to where you live.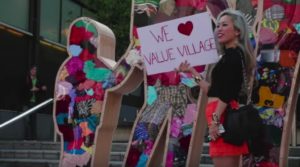 3. Fia's Fabulous Finds
If you don't mind trying your next favorite dress outside a fitting room because there is none, possibly next to fellow deal-hunters and in a tiny basement, Fia's Fabulous Finds is just the dream thrift store for women's items; mainly shoes and bags, along with clothing in all shapes and sizes. And it might do you a lot of good cost-wise to ask beforehand when their next promotion such as fill-a-bag-for-$25 is scheduled. The address to go to is 806 Upshur Street NW, Petworth on any afternoon other than Monday when the shop remains closed.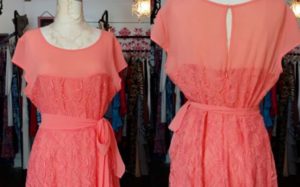 4. Frugalista
In a short walking distance from the Columbia Heights subway station is another recommended thrift store for gently-used men's and women's clothing, the Frugalista. Albeit small in size and a bit more expensive in prices, it offers just as vast a variety of garments you could expect of a larger store and in nearly perfect condition. An absolute hidden gem in Mount Pleasant. Open all days of the week from 10:00 a.m. till late afternoon.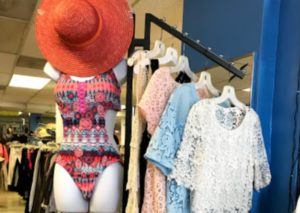 5. Buffalo Exchange
And the last but not the least on our list is Buffalo Exchange, the famous thrift chain with more than 30 stores across the nation, one of which is conveniently located in D.C. The store might be a bit picky with those looking to consign what they have but if you rather feel like purchasing a fine piece of clothing or accessory, both for men and women, and not spend an entire fortune on it, Buffalo Exchange remains one of the best places to check out. And the annual Earth Day sale when all items go for just $1 each is certainly not to be missed.