Aiming to re-establish Washington, D.C. as a waterfront city, the mile-long redevelopment stretch along the Potomac River, The Wharf, is offering plenty of outdoor activities to visitors of all ages. That is, particularly more now than earlier since the spring has arrived and the summer is coming up. From dining to sightseeing, music and sports, here are some of the best things to do within this complex just south of the National Mall: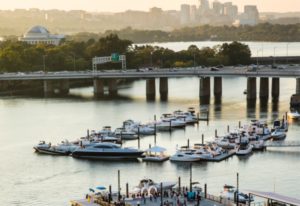 Events
Various events take place at The Wharf each month and there are two before this one ends. If you are into watching teamwork at its best, come cheer on the teams from the American Odyssey Relay race as they cross the finish line on Recreation Pier on April 27.
The beer garden will be there to offer refreshments. Meanwhile, you can also enjoy tunes from the official race DJ.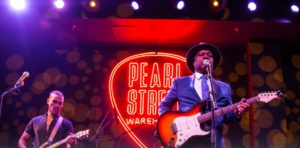 Likewise, you can head to the Pearl Street pitch to cheer on D.C. United as it takes on Minnesota the following day. The game will be shown on a large screen and there will also be multiple beer and food stations plus games. Check what awaits you next at www.wharfdc.com/upcoming-events/.
In regards to music, and music alone, The Wharf also features The Anthem, an acoustically advanced concert venue for up to six thousand people. Several other stages, as well as pubs, offer equally thrilling live performances.
Food
The Wharf proudly helps reenergize the Municipal Fish Market, the oldest of its sort in the entire U.S. Here at this D.C. landmark, you can get fresh or cooked seafood and choose from various specialties at famous barges. If not, you may still hit a restaurant of your choice from the world cuisine and do your stomach a huge favor nonetheless.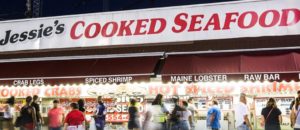 With nearly three dozen diners, cafes and bars in the area, there is not much missing food-wise here. Or do neither and bring your own breakfast, lunch or dinner to devour at a picnic in one of the parks or the Tidal Basin.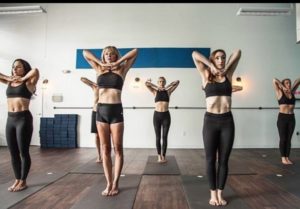 Recreation & Sports
Restricting the parks in a single line would have been a big injustice to The Wharf. That is because there are actually 10 acres of parks and piers in total which are designed to enable visitors in their pursuit of an active life.
It is the absolute perfect place for those planning on going for a stroll or running to relax and burning off some energy. And the availability of yoga and fitness classes make it only better.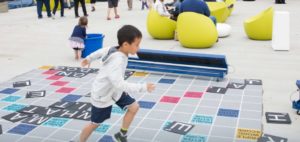 What crowns the area as a must-go in the Washington metro region, however, is certainly the water activities from paddle-boarding and kayaking to dragon boating and sailing.
For kids, alike, the complex can be an amazing experience, too, given the variety of options such as oversized games, swings, rocking horses and a spray ground.
Regardless of your age, fortunately, the water taxi that could be hired at the Transit Pier can also offer an unforgettable time spent together with those you hold dear. Catch a ride sur l'eau, sooner better than later, to Georgetown, Old Town Alexandria and National Harbor to enjoy spectacular views from the Potomac.