We all like having good friends, don't we? They are always there when you need them and are the ones to whom you give a call, or better a hug, and immediately start feeling much more at ease. Yet not everyone is equally lucky to have a life full of as much peace, joy and belonging.
Whether you would like to expand that ring of trust of yours or just (re)create one for yourself, adopting a pet could be an excellent start.
There are many reasons why that is the case. Pets would never abandon their owners, whom they consider their life-long companions. Disloyalty is simply not in their books. Nor are deceit, rudeness and arrogance.
They possess the sort of virtues that could have actually made the world a much different place to live, if we had enough human beings with the same stamp.
Far too often, however, those animals get abandoned and helplessly end up on the streets. If they could somehow survive the unforgiving outside world, they just join the growing population of strays that are equally desperate for some food, safety and shelter.
Those grim prospects have led philanthropic people to get organized to do more than they individually could to save stray animals from starvation on the streets and from euthanasia at high-kill centers across the nation.
Here in the District, there are a number of such establishments that do a brilliant job in rescuing and taking care of those cuties. Their ultimate goal is to help them find permanent homes.
Humane Rescue Alliance
First on our list is also the first regional, community-based and multi-state animal welfare organization in the U.S. The Humane Rescue Alliance (HRA) that has two adoption centers in town — one at 1201 New York Avenue NE and another at 71 Oglethorpe Street NW — accepts stray animals 24 hours a day, seven days a week.
HRA's website features an online database of pets available for adoption at foster homes in the greater Washington, D.C. area, as well as at each center where you can search and possibly find your best friend.
There, you have an option to adopt not only a dog or a cat but also a rabbit, guinea pig or a turtle. Adoption fees vary between $10 and $250 across different species and age groups.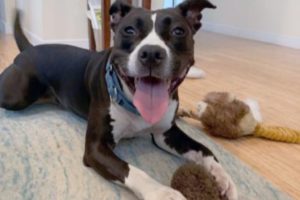 DC Paws Rescue
Unlike HRA, D.C. Paws Rescue doesn't have a shelter to house the animals it helps find permanent homes. Instead, it relies on a network of volunteers who take care of those animals till the very day they meet their new owner.
It neither helps animals other than dogs and cats. So, if you consider adopting a canine or a feline but not sure if you could do it or which animal would be best for you and your household, take a look at this non-profit's list of adoptable animals.
You can then fill out an application form and talk to an adoption coordinator to make sure everything is right for you and the pet you intend to offer your love and the warmth of your place.
A volunteer will also come visit you at your home before you can make the purchase and finalize the process. Generally, prices are $350 for dogs and $150 for cats, independent of their type and age.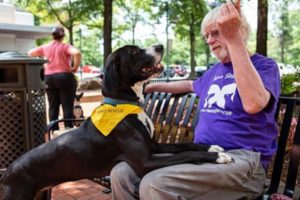 Homeward Trails
As a prospective adopter, another fine organization where you have a good shot at meeting your new best friend is Homeward Trails. At 11116 Fairfax Station Road in Fairfax Station, Virginia, it has a dog adoption center that offers open houses every few days.
At those events, you can come see the variety of animals they take care of to experience their presence in person, while they play with each other and volunteers. If and once you make up your mind about which one to adopt, you should fill out a questionnaire and answer a few more questions in an interview over the phone.
Attention now! The organization will then require you to sign a serious adoption contract, violation of which, it says, could invite "heavy fines." But don't just freak out because all that is in place to ensure the welfare of the animals and everything will be just fine as long as you treat the animal you adopt with compassionate care as you should as an adopter.
Go check all the dogs they have available for adoption online. There are now over a 100 of them, both adults and puppies.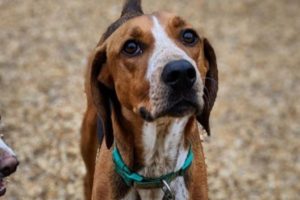 Last Chance
Last Chance Animal Rescue, too, operates in the greater Washington, D.C. area. It takes in cats and dogs from more than 50 high-kill shelters in 12 states and provides disaster-relief services for pets.
In doing so, it partners with more than 30 pet stores in the region where it offers in-store adoptions. Available pets are also posted to its albums on Facebook, Petfinder and Adopt a Pet.
Ready for a big surprise now? Here at Last Chance, you can also apply to adopt a horse. Well that's an entirely different thing than adopting a puppy, I know, but for those who have the means and, of course, the commitment, go ahead and fill out the online application form.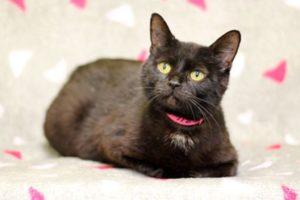 Lucky Dog
Finally, unlike what its name suggests, Lucky Dog is another organization where you can adopt both dogs and cats. In fact, that is what the organization helps thousands of people do every year for a decade.
It has a pretty streamlined adoption process, through which its staff does their best to always guide you to ensure a perfect match between the adopter and the adoptee. See all the animals that are up for adoption now! They have a price range between $150 and $450.