Before everything else today, Washington, D.C. is a city, where people meet in small to large events, as well as privately, with distinct ideas and passions for all sorts of business and politics.
It is where they discuss, agree and clash, bore and even vex each other, or no longer confine themselves to the rigid boundaries of their expensive suits and dresses to dance together in celebration. It is, eventually, where their solid demand for places to meet intersects an ample supply, rich both in quantity and variety.
So there is hardly a shortage of venues in the capital. The same unfortunately could not be said for problems regarding event planning.
The process is simply strenuous. Calling the shots nobody wants to call takes bold initiative, lots of time and energy, and may still not be without consequences you would wish you could somehow avoid.
An event is actually like a coffin. It does not matter where you stand in its regard as long as you do not own it yourself. So going to an event is generally fun, but planning one is certainly far from it.
Of all the issues event planners in Washington remain vulnerable to, one major problem is related to making the right choice from a long list of venue options. Thankfully, however, there are thousands of recommendations online and The D.C. Post has distilled that ocean of information into a meaningful guide for undertakers of that stressful job for all sorts of events one could imagine being held here in the District.
From birthday parties to wedding ceremonies, panel discussions, conferences and business meetings, small or large-scale, here is where to best organize the event you have in mind:
Studio 52
Imagine a venue that has a warm yet modern vibe, is spacious but cozy and fully customizable, arriving at which you and your guests would face no parking issues. This is what Studio 52 has to offer. Book it on the date you prefer for your event — could be a wedding party, business dinner, a product or service launch, almost anything for a group of up to 150 people — and you will feel privileged to have made that choice.
So, make haste and get in contact with the business, explain what you have in mind and request a quote. Working with the owner and the staff prior to the big day on how to handle everything, when and in which order will be an utmost delight. Located on 1508 Okie Street NE, it is tucked safely away from the fuss downtown, but still conveniently close and accessible via the New York Avenue.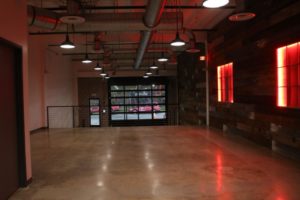 IA&A at Hillyer
Let's say you would like both to plan an impeccable event and the money you would spend on it to go to a noble cause. You might have just found what you are looking for here at IA&A at Hillyer. A non-profit arts center that helps local and international artists reach a broader audience, it has been bringing in many inspirational and intriguing exhibitions to D.C. for over a decade now. And it does not charge visitors for seeing those exhibitions and rather relies on donations and proceeds as an event venue.
The clean, satisfying atmosphere and the minimalist design of an arts gallery does add so much to the meaning of various events, including wedding ceremonies, lectures/seminars and business launches, as well as non-profit gatherings. Drop them a line and enjoy bringing in your choice of caterer into the planning and execution of your event, because Hillyer will not restrict your choices to only a few of its own business associates.
And in addition to your event, your guests will also get to see whatever exhibition is displayed on the same day and return home with keen memories. Besides, how little the entire thing will cost is going to be one good surprise for you. The venue is simply dazzling for 75 attendees seated dining-style or twice as many standing like at a cocktail party. It is in walking distance from Dupont Circle, on 9 Hillyer Ct NW.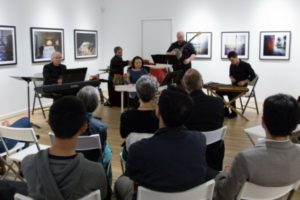 Anderson House
High, carved wood walls surrounding countless artifacts, oil paintings and tapestries, along with ornaments from the marble floor to the ceiling in a 50-room Gilded Age mansion, which is over 100 years old now. That rarity is what Anderson House, run by an education non-profit as a museum with free admission today, could bring in to your once-in-a-lifetime event. Tie the knot here and people will never stop asking about it every time they see your wedding pictures.
Built in 1905, the mansion today includes a walled garden, tennis court, and a three-story carriage house and stable on Washington's famed Embassy Row. It could equally go well with cocktail receptions, dinners, luncheons and balls. Get in contact with the beneficiary non-profit The Society of the Cincinnati in charge of the museum today to work out the details of your event here. It is located on 2118 Massachusetts Avenue NW near Dupont Circle.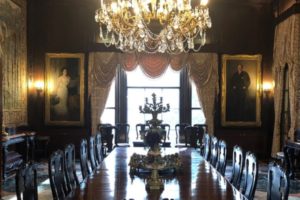 The Mansion on O Street
Yet the historic Dupont Circle district does not cease to amaze, as it is also home to the Mansion on O Street, a 19th-century maze-like house full of secret doors and passages. Each of its more than 100 rooms is decorated with fine art, antiques and furnishings from around the world.
For receptions of up to 650 guests and dinners in a single room for nearly 200, this is as eccentric and intriguing as it could get in all of the greater Washington metropolitan area. It also would make an ideal venue for a wedding with lasting memories.
The business offers an event planning service complementarily to let its customers spend less time planning and more enjoying their special days. The only downside is that the mansion has a chaotic, poorly managed website where browsing for information and details turn into an enterprise too tiring. Honestly, it is a huge disservice to such a unique venue, but nevertheless go ahead and visit it, if you like to get ahold of them. Or better yet, stop by at 2020 O Street NW to see in person how mind-blowing this mansion is.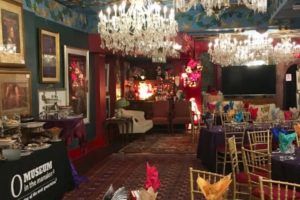 Renwick Gallery
Inside the Smithsonian American Art Museum (SAAM) is even an older and much larger venue, the Renwick Gallery. With an over 4,000-square-foot meeting space, its Grand Salon has the capacity to accommodate 400 standing guests for a cocktail and nearly 300 seated at banquet rounds for a luncheon or dinner.
It is located on 1661 Pennsylvania Avenue at 17th Street and is easily accessible by various public and private means of transportation.
The fact that it is also on the National Mall, undoubtedly the number one landmark of the capital city, could add so much prestige to your event.
Just bear in mind that in addition to commercial and ticketed events, fundraisers and others of a political, religious, promotional, or personal nature, including weddings, are not permitted here. If yours does not fall in either category, then Renwick may just be the best venue to rent for a large gathering of less than $20,000. Call (202) 633-1000 for more information.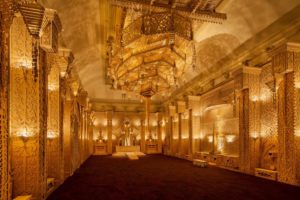 The Line DC
Granted, not as much as we love art, history and majestic buildings, we care for restrictions like those applied at Renwick. So, if your large event does not qualify as permissible there, then one of the best options elsewhere in Washington lies with The Line D.C., a peculiarly boutique hotel on 1770 Euclid Street NW, in the buzzing nightlife neighborhood of Adams Morgan.
The building will strike your guests as an amazing venue from the outside with its ornate front façade on gigantic pillars. In total, it has over 10,000 square feet of meeting space, including a rooftop terrace, and its biggest ballroom can accommodate up to 500 guests standing, 320 seated. See whom to contact for your planned event here.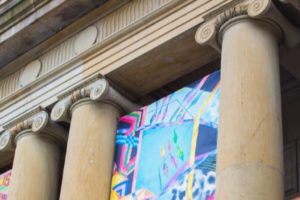 Pinstripes
Yet some meetings are supposed to be more fun than others, and most venues would remain too formal and expensive for them. Let's say, for instance, you are planning a birthday party or an extracurricular gathering for your colleagues or a reunion with college mates. How does holding it in a bowling alley sound? Isn't it exactly the sort of place you want to hang out with them?
At Pinstripes, it is what is perfectly executed. With a seated capacity of 85 people and a reception capacity of 140 people, the business serves food and beverages all prepared elegantly in-house at the bowling lanes. And you would only need to take your time with your guests, relax, chat, play together to make the most of your experience here.
It has a space to accommodate larger groups, up to 500 guests for a cocktail, in its ballroom, too, like for a wedding party or a corporate reception. In the Washington metro area, it has two spots, one in Georgetown and another in North Bethesda. See the details for each location and how to avail yourself of their treats here.