"Expand Your Reality Experience" by 29Rooms, a pop-up that offers artists, musicians and dancers a one-of-a-kind platform, is visiting the nation's capital at the D.C. Armory from October 18 – 27.
Creatives will get to display their interactive installations that reflect the event's concept, while participants will have unique artistic experiences in 29 different rooms.
"The makers behind Refinery29 have collaborated with visionaries and brands in the fields of art, activism, style, and technology to bring you 29 experiences under one roof that tap into the conversations of today and our hopes for tomorrow. Through multi-sensory installations, performances, and workshops, we present you with a new way to connect with creativity, culture, and community," the event brief says.
"Through mind-bending creativity and bold collaborations, the Expand Your Reality Experience will connect you to your curiosity and unlock your sense of wonder."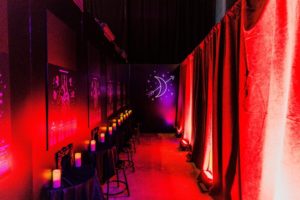 Calling the event a "real-life wonderland," the organizers are offering thought-provoking artworks and performances in various rooms:
In "The Art Park," five artists from around the country will be transforming a geometric playground into a canvas for creativity.
"Now Casting: Female Storytellers" will be tackling gender equality in Hollywood.
"Dream Doorways," a surreal installation, invites guests "to fall down the rabbit hole to an alternate universe where nothing is what it seems."
"Blind Date With Destiny" has you "embark on a cosmic journey to unpack the mysteries of your fortune by surrendering control and putting your destiny in a stranger's hands."
Through "Teen Bedroom," you will "enter a time warp and revisit your teenage years, from looking through the closet, to playing Nintendo."
"No Filter" will show you how "light can be a paintbrush that transforms any environment" by changing your perception of yourself and your surroundings via two lighting methods.
(Check out the full list of 29 rooms here.)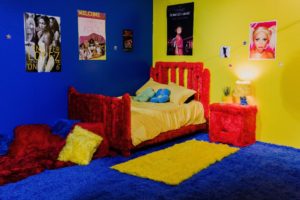 29Rooms is touring multiple cities for the first time this year. (Chicago: July 18 – 28, Dallas: August 9 – 18, Atlanta: August 29 – September 8, and finally D.C. between October 18 and October 27.)
The first 29Rooms was launched in September 2015 on the 10-year anniversary of Refinery29, a New York-based digital media and entertainment company focused on young women, in order to bring the brand into physical existence. The group organized the event "to disrupt the exclusivity of New York Fashion Week."
You can buy your tickets via EventBrite.