Of all the differences that separate nations from one another, whether they prefer tea or coffee as the most favorite hot drink creates almost an absolute bipolarity. That is, people around the world either favor the former or the latter, but only extremely rarely do they like neither or both. Regardless of their choice, however, they all adore cookies just the same.
Consider this for a second: What goes best with a cup of coffee? Cookies! And what goes best with rather a cup of tea? Again, cookies!
So, as a great unifier in this age of dividers, cookies are really cool. But, locating places offering the ones that are truly good requires more than good intentions. As simple as even the most delicious of them may look, it is very hard to make good cookies.
Fortunately though, those of you living in or close to Washington, D.C. can find solace in reading this article.
Go ahead now and take a look at the following list of top bakeries and cafes in town where you would be served cookies even better than your mom's:
Insomnia Cookies
Let's start building our list with a bakery that has made cookies its main focus. In the center of Adams Morgan, one of D.C.'s most lively neighborhoods for nightlife, Insomnia Cookies does its job to near perfection. Specializing in delivering warm and delicious snacks right to the doors of cookie fans, it is most proud of skillfully feeding its customers' insatiable hunger, even if it hit at the most inappropriate hour.
The AdMo branch is actually one of over a 100 locations the successful business has built across the U.S. since it was founded in a college dorm room in 2003. And today, no matter what your cookie needs are — a late night study break, offerings for your next group event, an anniversary or birthday gift or treating your college student kid far from home — it is available when you need them the most with its D.C. location remaining open for both retail and delivery till early morning any day of the week.
So, pay a flavorful visit to 2318 18th Street NW next time you are in the neighborhood or just order online to give their best a try at the comfort of your home.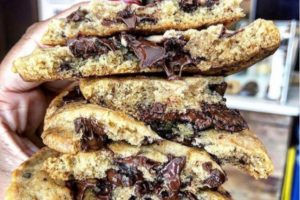 Uncle Chip's
Like Insomnia, Uncle Chip's is an excellent cookie delivery service online. And all its offerings are super delicious. Chocolate chip, double chocolate chip, oatmeal raisin and everything else on their menu will blow your mind with their flavors tucked about a crispy outside and a chewy inside.
The business also runs a cafe at 1514 North Capitol Street NW for those who would equally enjoy walking in the cute place to devour more cookies right off the oven on site.
Seriously, nothing could be an excuse to skip it, if you are a die-hard cookie fan. It would be totally amiss if you do!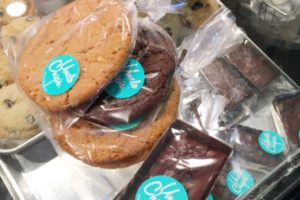 Whisked!
Having grown from a single farmer's market to a giant business serving more than 100 shops and restaurants in the Washington metropolitan area in less than a decade, Whisked!, too, awaits your first order online to prove its success.
Salted oatmeal and hazelnut chocolate chip cookies are especially in high demand here. And if you are a strict vegetarian or vegan, you should know that here there are plenty of options that would not only suit your specific diet but also make you feel like abandoning it because they are unbelievably yummy.
All Whisked! specialties are available at the following D.C. farmer's markets: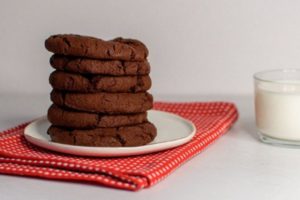 Baked & Wired
We can now move on to the bakeries that do not necessarily specialize in cookies but still make them so good that their customers cannot stop talking about how tasteful their last experience was with them. The first such place is Georgetown's Baked & Wired at 1052 Thomas Jefferson Street NW.
It is true that most people come here for its cupcakes, but it would be utterly unfair to overlook its cookies, because most are eventually pulled into cookie options, as well. Here, you, too, are welcome to set your expectations as high as you can and will still see them pleasantly satisfied. An absolute must-visit in this historic part of the city, only a couple of blocks away from the dazzling Georgetown Waterfront Park!
Believe me, you will have done yourself a huge favor if you take out your coffee (OK, or tea!) and cookies from Baked & Wired and then hit the Potomac River shoreline for an afternoon stroll. Better extend it to watch the sunset there. That alone could make any visit to D.C. unforgettable. Try and see.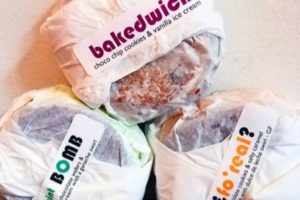 Three Fifty
Normally, it would be really hard to continue recommending another place, be it for food or drinks, after having done the same with a place in the beautiful Georgetown but Three Fifty at 1926 17th NW makes the task much easier. That is because it is a fantastic neighborhood bakery & cafe with to-die-for offerings and incredibly kind service. So much so, there is literally no chance for any visit to go wrong here.
Make no mistake though! This is not a trendy coffee shop. It is a tiny and simple yet perfectly run and neat place where you can study or work for as long as it is open any day of the week before feeling any pressure to leave. The variety and taste of their offerings, including cookies, just makes it a distinctly flavorful visit.
It is really not surprising at all that since it opened only five years ago it has become a third place, after home and office, for many people living in the neighborhood. Cookie fans should particularly try the gluten-free options to see why it qualifies for this list.