Are you looking to escape the hustle and bustle of Washington, DC? What better way than to go on a hike at one of the many great trails in the area. Getting back in touch with nature can soothe your soul in more ways than one.
In this guide, we focus on the most stunning hikes in and around Washington, DC. Whether you're a seasoned pro or a newbie, there's a trail for every experience level. Grab your hiking boots and let's get started!
---
Harper's Ferry Historical National Park
First up, we have Harper's Ferry National Park. Situated just 1 hour and 15 minutes from downtown DC, this beautiful park has something for everyone. If you're looking to get your sweat on, this park has a whopping nine trails with varying difficulty.
| | | | |
| --- | --- | --- | --- |
| Trail | Distance | Difficulty | Time Estimate |
| Virginius Island and Hall's Island | 2 miles roundtrip | Easy | 15 min-1 hour |
| Murphy-Chambers Farm Trail | 1-3 miles roundtrip | Easy to moderate | 1-2 hours |
| Bolivar Heights Trails | 0.3-2.4 miles roundtrip | Easy to moderate | 10 mins-1.6 hours |
| Visitor Center to Lower Town | 1.6 miles one way | Easy with one difficult section | 30 mins-1 hour |
| Camp Hill and Appalachian Trail | 1.8 miles roundtrip | Moderate | 45 mins-1.1 hours |
| Schoolhouse Ridge North | 1.7 miles roundtrip | Easy to moderate | 0.6-1 hour |
| Schoolhouse Ridge South | 3.7 miles roundtrip | Moderate | 1.4-2.1 hours |
| Maryland Heights | 4.5-6.5 miles roundtrip | Moderate to difficult | 3-4 hours |
| Loudon Heights | 7.5 miles | Moderate to difficult | 4-5.5 hours |
Besides its impressive hiking trails, the best thing about this park is that it is teeming with history. Visitors can stroll the quaint streets, check out historic battlefields, and visit museums. You can stay for a day or a whole weekend, but we bet you'll never want to leave.
Our other favorite thing about this park is that it has its own brewery! Harper's Ferry Brewery serves up more than 15 different ice-cold drafts with live music on the weekends. Once you finish your hike, you can wash it down with a cold one.
📏 Distance: 0.3-7.5 miles
💧 Difficulty: Easy to difficult
📍Starting Point: 171 Shoreline Dr, Harpers Ferry, WV 25425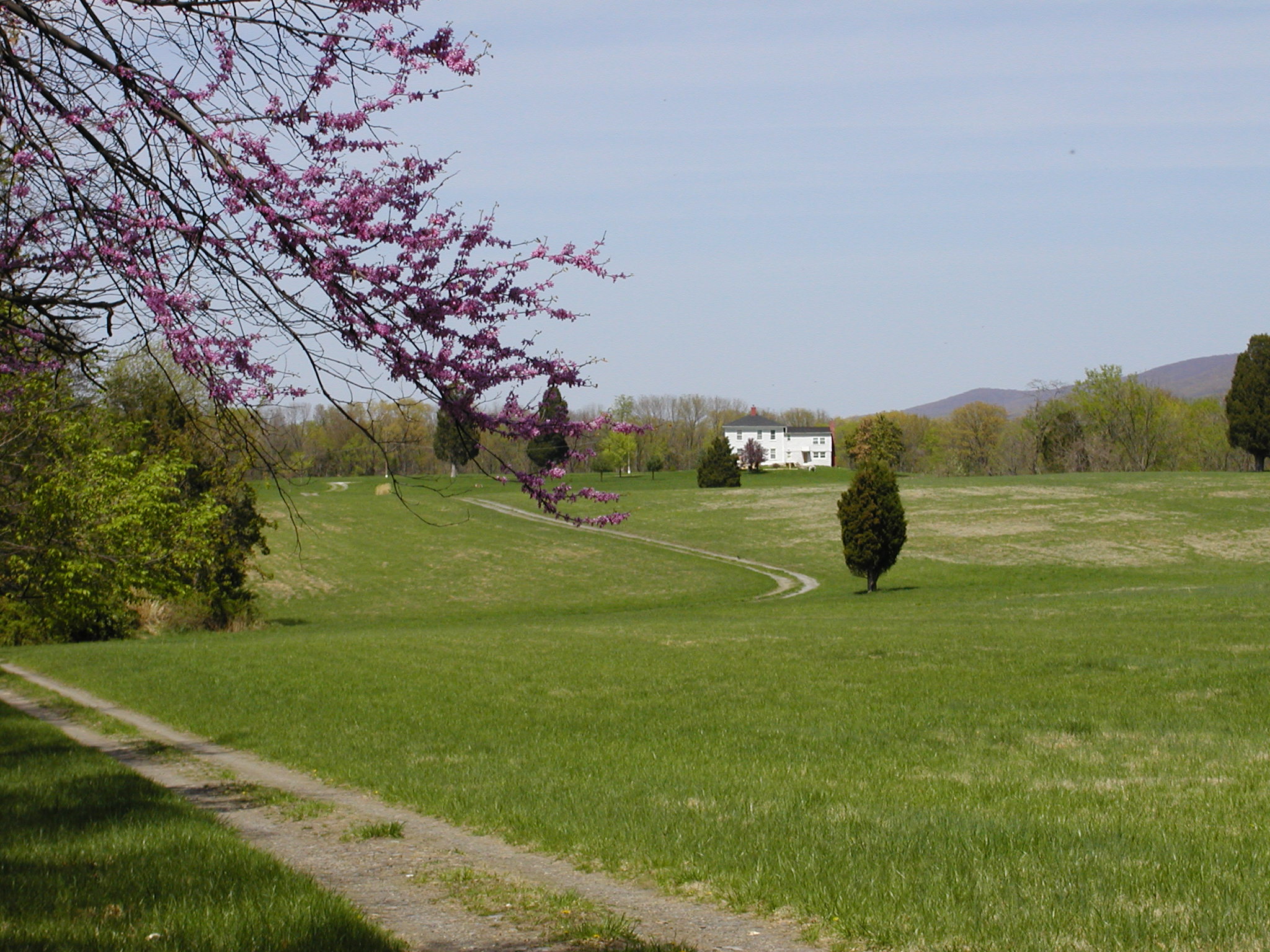 Rock Creek Park
If you're looking for something a little bit closer to home, check out Rock Creek Park. An oasis in Washington, DC, this national park will whisk you away from the city to help you get in touch with nature.
With more than 1,700 acres for residents to run wild, this park boasts a wide array of activities, including hiking, biking, golfing, and boating. Rock Creek Park also has an impressive 32 miles of well-kept trails ranging in difficulty and distance, allowing you to find your perfect hike. We recommend starting on the easy ones.
You can expect to find trails ranging from 1 to 10 miles. Just make sure you check the trail map before heading out.
📏 Distance: 1-10 miles
💧 Difficulty: Easy to difficult
📍Starting Point: Washington, DC 20008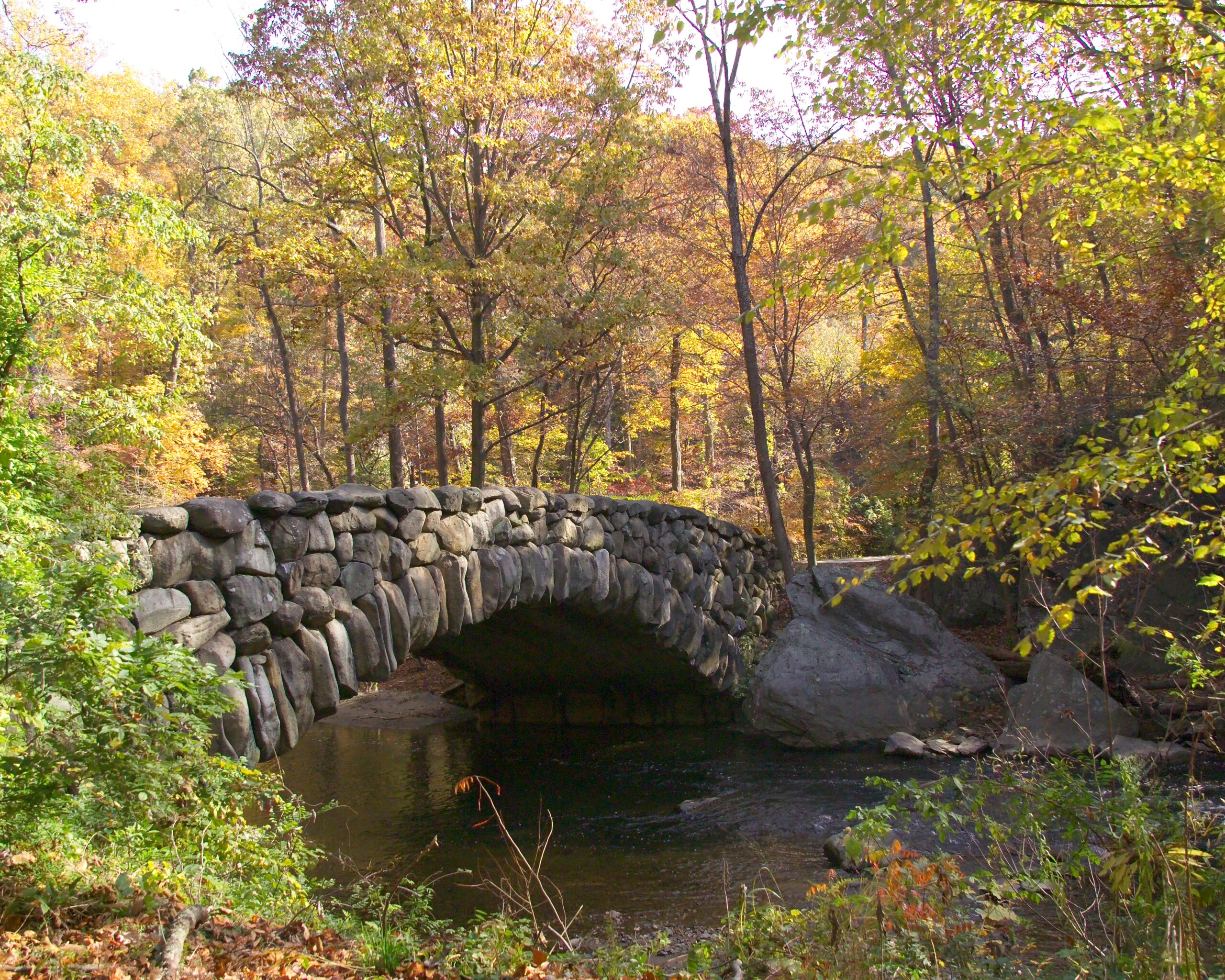 Greenbelt Park
You might be surprised to find out how many hikes are nestled right outside of the capital. Greenbelt Park is just 12 miles from downtown DC. It's even accessible by metro, which is excellent news for folks who don't want to make the drive.
This small park offers nine miles of hiking trails, birdwatching, and camping for anyone who wants to spend the night under the stars. The campground includes 174 sites and three picnic areas which means the whole family can join in on the fun. You have to hike to reach some of the campsites, so getting there is even more rewarding.
The hiking trails in this park are leisurely and easy. The Azalea Trail is 1.2 miles long, while the Perimeter Trail is about 5.2 miles. Both of these hikes are relatively flat and covered with lush forest greenery overhead.
📏 Distance: 1.2-5.2 miles
💧 Difficulty: Easy
📍Starting Point: 6565 Greenbelt Rd, Greenbelt, MD 20770
Capital Crescent Trail
If you're looking to tackle a slow and easy trail with well-maintained pavement throughout, then this option might be more your speed. Capital Crescent Trail is a shared trail between Georgetown and Silver Springs, MD. You can bike, hike, jog, or rollerblade at your own pace.
One awesome thing about this trail is that an all-volunteer crew with the Coalition for the Capital Crescent Trail maintains it. They have been working diligently to transform this old railroad into a beautiful hiking trail since 1986.
📏 Distance: 7.04 miles
💧 Difficulty: Easy
📍Starting Point: Georgetown, Washington, DC
View this post on Instagram
Bull Run Regional Park
If you're interested in hitting the trails, getting your hiking boots dirty, and then cooling off afterward at a waterpark, then Bull Run Regional Park is your spot. Can you believe this park is home to Atlantis Water Park?
This regional park boasts 1,500 acres of family fun, outdoor adventures, and top-notch waterslides. You can take your kids for a hike and let them play in the afternoon to burn off excess energy.
Bull Run is situated about 45 minutes from DC, which makes getting there quick and straightforward. There are a few different trails, and most of them are easy to moderate. If you are looking to spend the whole day surrounded by nature, the 19.7 miles long Bull Run Occoquan Trail is a well-kept natural surface trail. We recommend bringing plenty of water if you plan to take on this long trek.
📏 Distance: Up to 19.7 miles
💧 Difficulty: Easy to moderate
📍Starting Point: 7700 Bull Run Dr, Centreville, VA 20121
View this post on Instagram
Shenandoah National Park
If you prefer waterfalls to waterslides, then Shenandoah National Park has you covered. This stunning park is located just 75 miles from DC, and it is home to cascading waterfalls and rolling fields of flowers on its 200,000 acres of protected land. You can expect to spot deer, birds, and other wildlife.
With more than 500 miles of hiking trails, there's something to fill every hiker's heart. The routes range from under five miles to longer than 50 miles at Shenandoah. The trails range in difficulty from easy to strenuous, so make sure you take a trail map with you.
Our favorite part about this national park is that you can hike to one of the many waterfalls that call Shenandoah home. One of the most popular trails, Dark Hollows Falls, offers stunning views after completing a challenging yet short hike.
📏 Distance: Up to 56.8 miles
💧 Difficulty: Easy to very strenuous
📍Starting Point: 21073 Skyline Drive, Front Royal, Virginia 22630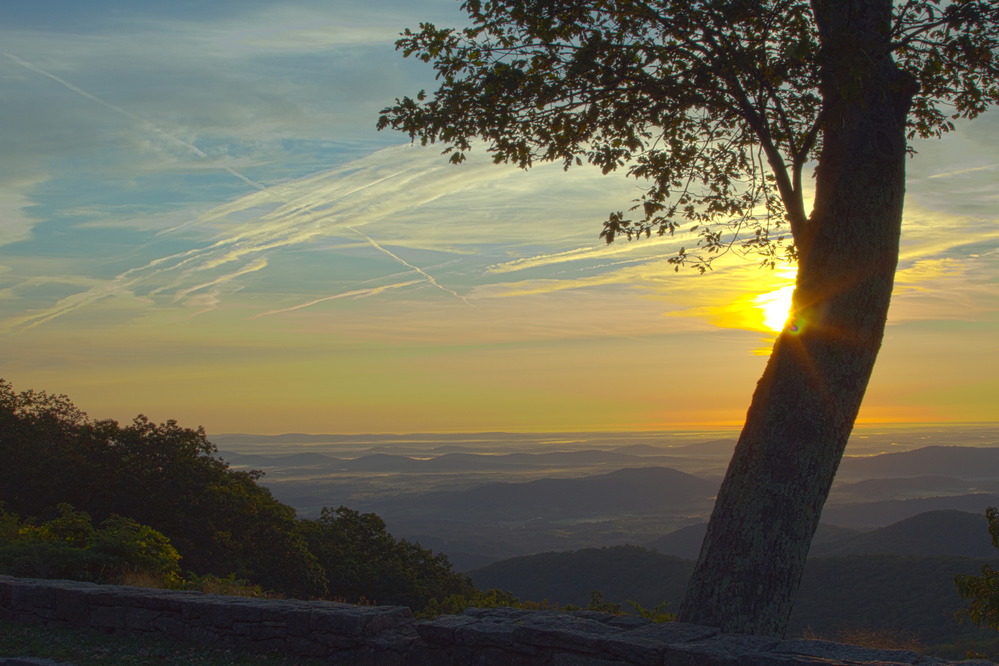 Great Falls Park
If you want to check out one of the biggest waterfalls around DC, then this park is the one for you. Great Falls Park is located just 30 minutes from downtown. It's so close that you could even take a half-day off work to hit the trails.
This national park is home to Great Falls, a waterfall powered by the force of the Potomac River. The river builds up speed as it cascades down steep and jagged rocks before flowing down into Mather Gorge, where the water finally calms.
You can hike up to all of the observation outlooks to get some of the most stunning views. It beats looking out your office window at passing traffic. You'll feel as if you're hundreds of miles from the city when you're just down the road.
📏 Distance: 15 miles
💧 Difficulty: Easy to moderate
📍Starting Point: 9200 Old Dominion Dr, McLean, VA 22102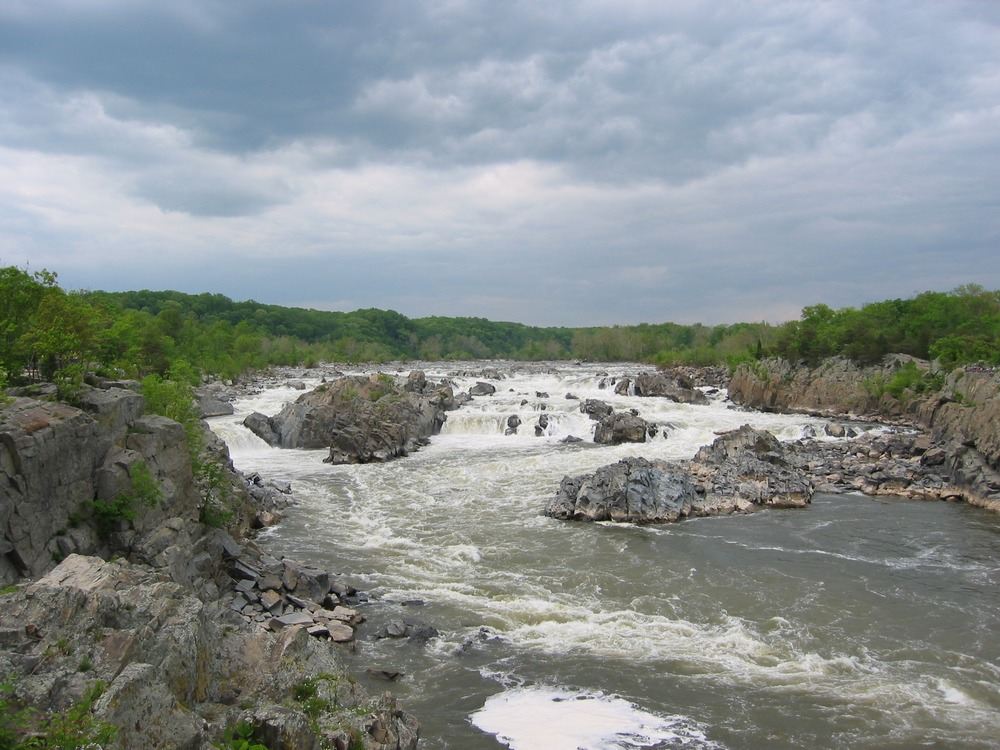 ---
If you're looking to destress after a long week at the office, we recommend going for a hike just outside of DC. Hiking is excellent exercise, and you can return to the city feeling refreshed. So lace up your hiking boots and get outside! 🥾