If you're looking to tie the knot in Washington, DC, then you may have some unanswered questions about the process. The good news is that our nation's capital makes it reasonably easy for couples to get married quickly.
In this guide, we arm you with all the information you need so you can enjoy your special day instead of stressing over the minute details and paperwork.
How to Get a Marriage License in DC: The Basics
One great thing about getting married in DC is that you are allowed to apply for a marriage license online. The minimum age to get married in DC is 18 or 16 with the consent of a parent. Don't forget that you will be required to show proof of age for both parties using one of the following documents:  
US valid driver's license

Valid passport

Government-issued ID
The marriage license will cost $45, which you can pay by credit card, cash, check, or money order. Keep in mind, you must pay the fee before your marriage license application is processed. We recommend bringing money with you to your appointment.
It's also good to remember that many staff at the DC Marriage Bureau are working remotely due to COVID-19. It may take up to five days to receive your marriage certificate. 
Choosing an Officiant for the Marriage License Application
The District of Columbia allows civil officiants, religious celebrants, or another officiant of your choice to marry couples. 
Before filling out the marriage certificate, you must designate an officiant. You may request a civil officiant from the Marriage Bureau of DC. You may also choose an outside officiant who will need to be present with you both at the time of application and at the ceremony. Any outside officiants must register with the DC court and the Marriage Bureau.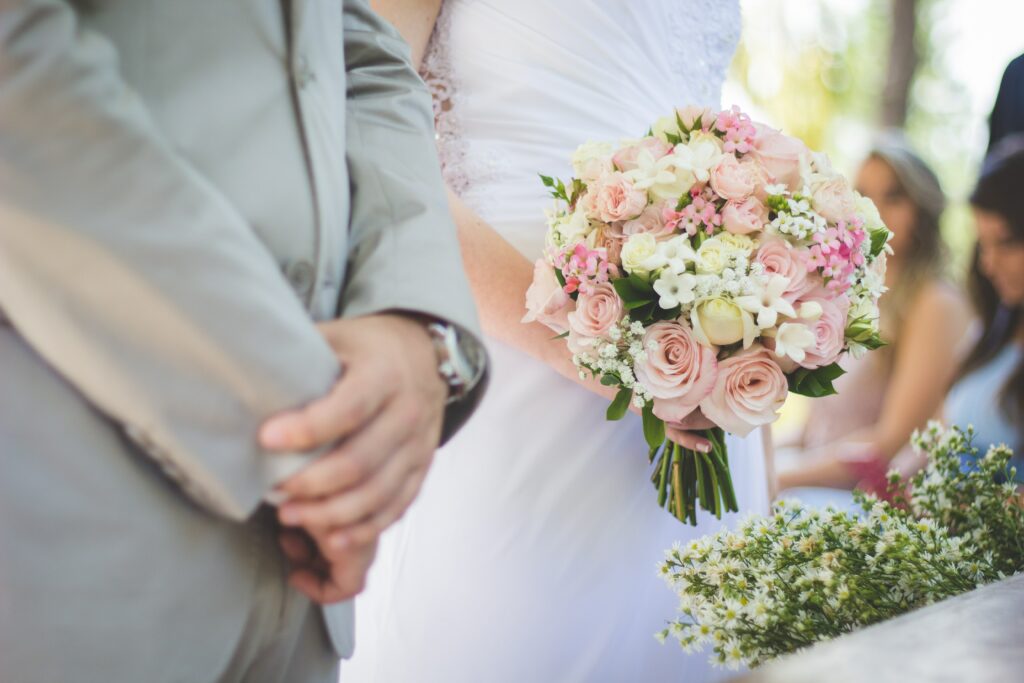 You can also act as your own officiant. Both parties, whose names appear on the marriage license application, must be present and agree to all of the information on the application. Once that is complete, both parties will sign the license. 
Another option is to have a friend or family member become a temporary officiant. They will need to register with the DC Marriage Bureau and be present at the application signing and the ceremony.
Do I Need a Witness to Get Married in DC?
The District of Columbia does not require a witness for two parties to get married, making the process much simpler. We recommend checking with the Marriage Bureau in DC before submitting your marriage license application to ensure you have completed the necessary steps.
Do We Need to Be Residents to Marry in Washington, DC?
Another great thing about getting married in DC is that you do not have to be a District of Columbia resident. Our nation's capital allows residents of any state to get married with proof of identity. Even if the parties do not have a social security number in the United States, they can present their passport and identity documents to get married.
How Long Does it Take to Get a Marriage License in DC?
You can receive your DC marriage license the same day you apply for it. However, it is important to note that you may have to wait a few days for processing during the pandemic. While this has not happened to most recent applicants, the Marriage Bureau of DC has warned applicants of a possible delay.
Is There a Waiting Period to Use a DC Marriage License?
Before 2015, the DC Superior Court Marriage Bureau required a 3-day waiting period before you could use your marriage license. However, now you can apply and receive your marriage certificate on the same day you intend to wed. This makes the marriage license process much easier than in other states.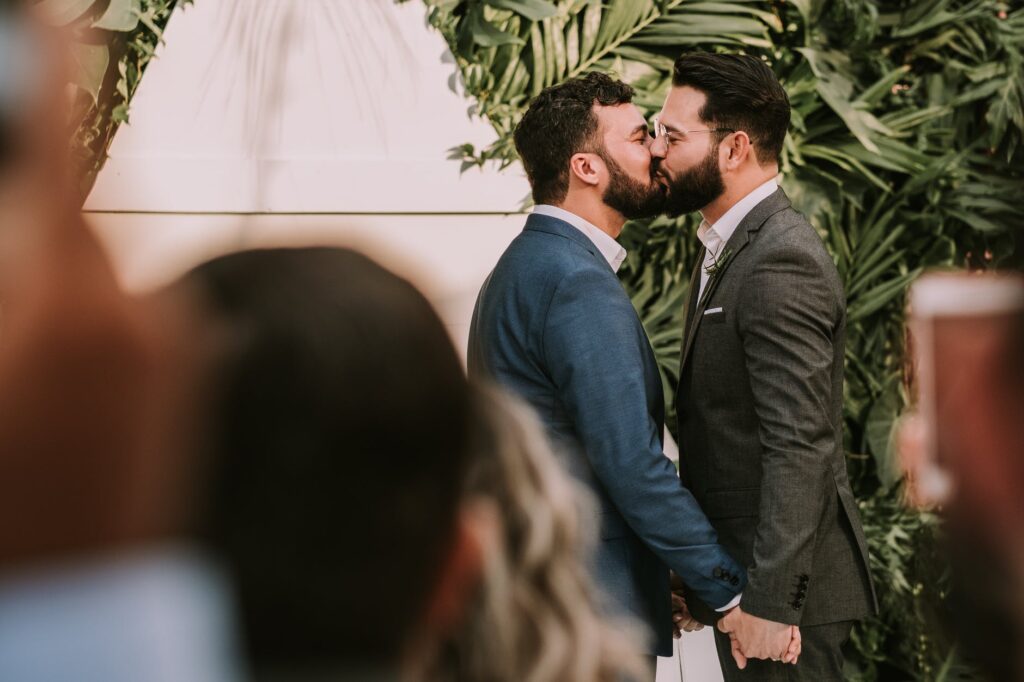 How to Get a Certified Copy of Your DC Marriage License
Now that you and your soon-to-be spouse have applied for a marriage license, you should receive a certified copy from the court. Follow the steps below to request an official copy from the DC Marriage Bureau:
Wait two weeks before requesting a certified marriage license from the court.

Submit a written request to the DC Superior Court. You can send this request to their office at

H. Carl Moultrie Superior Courthouse.

Pay the fee of $10 for each certified marriage license. You must pay the fee in full before the document is released to you. The DC Marriage Bureau does not accept personal checks.
---
Are you ready to take the plunge into matrimony with your beloved? Because you now know exactly how the process of getting married in DC works you can focus on planning your dream wedding instead of worrying about paperwork!