Pusha-T is stepping into the food industry with a ramen and cocktail bar he is planning to open in Washington, D.C. in cooperation with NBA players Jerian and Jerami Grant.
The restaurant located in the H Street Corridor is named Kitsuen — which means "smoke" in Japanese — and scheduled to start business on New Year's Eve.
The Virginia Beach native rapper made the announcement on December 16, adding that he'll be joined by D.C. nightclub owners Wayne Johnson and Tony Perry, as well as the NBA's Grant brothers.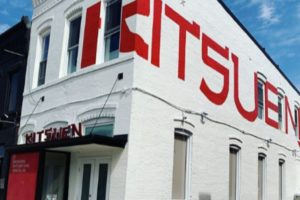 "We want to open up a cool, trendy bar that can be a fixture in the neighborhood for years to come," Johnson said, speaking to Complex.
The place will have a short menu and focus on making certain items, including craft cocktails "really well rather than have a whole restaurant menu," according to Johnson. After 11:00 p.m. guests can order hookah in some designated areas of the restaurant.
Pusha-T's business partner Terrion Jones and entrepreneur Kyle Eubanks are also part of the project.