Washington, D.C. is home to many great monuments, museums and an incredible history; so is always worth a visit. And when you pay one, a comfortable and inexpensive option to see what the city has to offer is participating in a bus tour. Yet choosing the operating company should not be a task too tiresome or a decision you will later regret. Go through the list of best options compiled below and it could no longer be.
Old Town Trolley
Unlimited re-boarding, live narration and all-day service are what Old Town Trolley Tours provides its customers with on a Silver Pass for $45. If you also feel like going for a round-trip boat cruise to Georgetown, Alexandria Marina or National Harbor, there is the Gold Pass for you ($55). The Platinum Pass ($65), on the other hand, extends all the privileges over two days. Regardless of your choice, however, this is the sort of tour that allows you huge flexibility, so you can focus on the places you like most. Tickets are available here.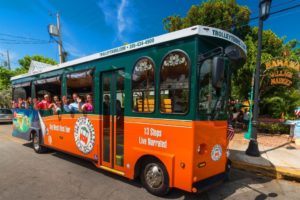 Legend
At Washington, D.C. Legend Tours, visitors have two options: A seven-hour day tour that costs $75 for adults and $50 for children or a four-hour night tour for $50 each adult and $30 each kid. During the tours, participants listen to the live commentary by Dr. Yohannes Zeke, a true expert in archeology and anthropology. From one landmark to another, they also take considerable walks besides bus delivery. All the stops in each tour can be viewed here.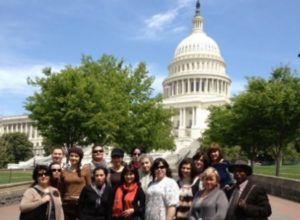 Sam & Sal
Founded by an Eritrean immigrant who has been a Washingtonian for nearly three decades now, Sam & Sal has two options to choose from: A four-hour day tour and a three-hour night tour, both of which cost $50 for adults and $35 for kids aged 5-12 with no fees applying for those younger. The company takes pride in helping visitors avoid "the big bus hassle" by rather offering a ride in a much smaller, 14-passenger van with hotel pick-up/drop-off and live narration privileges. It has a hard-to-achieve five-star rating on Yelp. Bookings can be made here.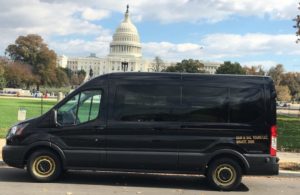 Bi-Partisan
With Bi-Partisan Tour Company, like with Sam & Sal, you ride not in or on top of a bus but in a van, and can be picked up from your hotel. You can choose an all-day tour between 9:00 a.m. and 4:00 p.m. or a shorter one either in the morning or in the afternoon. The seven-hour tour costs $79 for adults and $59 for those under 18, and the four-hour tours can be booked for $59 and $44, respectively. They have highly experienced and amiable guides, certainly a wealth you would treasure, if you choose their service over others that are not on this list.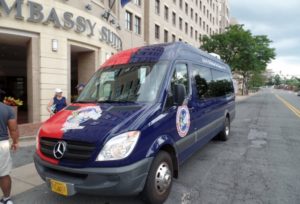 USA Guided
And finally, let's say you despise big buses but still look for the experience of riding open-air, then USA Guided Tours can provide you with a fine mix. In their signature open-top, convertible vans, there will hardly be anything you could regret. Granted, though, it is a bit more expensive than the ones mentioned before since an all-day eight-and-a-half-hour-long tour, plus a boat cruise and lunch, would cost you and your kids $125 each. Shorter tours of the nation's capital are also offered depending on your availability during the day for between $54 and $89.