Living in the nation's capital is fairly expensive and flight fares is certainly a component of that life. That is, if you have to traverse long distances. There are, however, plenty of transportation options between Washington and the Baltimore/Washington International Thurgood Marshall Airport (BWI) in Maryland. And using one might help you avoid a higher cost elsewhere. Here is a quick view on how to best suit your trip to and from BWI according to your preferences:
Train
Going on the railways must by far be the most popular mode of transportation between Washington, D.C. and BWI. And commuters, there, have a choice, as well, between taking an Amtrak train or a MARC train.
The basic difference is that there are more Amtrak trains running from the Union Station in D.C. to the BWI train station and back. It takes some 15 minutes less but costs at least twice as much to ride them compared to a MARC trip. However, on an Amtrak service, the passengers also take advantage of more overhead luggage space.
Make no mistake, though, there are overhead racks on MARC trains, as well, and your luggage shouldn't be an issue unless you carry more than two items. Just note that there are even fewer MARC trains on Sundays, so make sure there is one available for your flight time. For MARC schedules, check www.mta.maryland.gov/schedule/11079 and for Amtrak schedules, visit www.amtrak.com/home.html.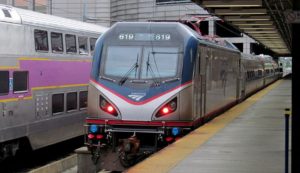 Metrobus
If you despise trains for some reason or cannot catch one for your arranged travel, know that there is a metrobus service between the Greenbelt subway station and the BWI airport every hour on the hour between 6:00 a.m. and 9:00 p.m. each weekday. None, however, on weekends. The one-way ticket would cost you $6, but consider what you have to pay to get to Greenbelt, as well. The metrobus ride usually takes slightly longer than half an hour, about the same time as a MARC train.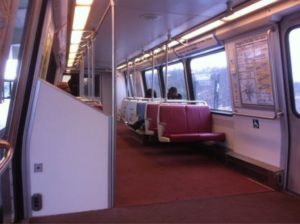 Door-to-door options
And then folks, you can always hire a cab or call an UBER/Lyft driver to come pick you up right at your door for your BWI trip, and vice versa. The upside of this choice is that it is certainly more comfortable, particularly for those traveling with kids and/or heavy luggages and the downsides are the higher cost (for lone travelers) and unpredictability of length of the trip (because of the traffic on roads).
Usually an UBER/Lyft ride would cost about $50 and expect to pay nearly twice as much for one rather on a cab. If you are, however, traveling within a larger group of people (like more than four persons) opting for a SuperShuttle may be the most affordable and easiest for you.
Also offering a luxury car (costs more) and a shared ride (takes longer), SuperShuttle is available for an equally comfortable trip between the capital and the BWI. Bookings can be conveniently made on their website www.supershuttle.com where you can also specify another service you may require such as a wheelchair lift or ramp to board their vehicles.