For residents and visitors alike, Washington, D.C. brings together tremendous variety and exquisite quality in food, hailing as a culinary capital, as much as a political and administrative one.
Not all its restaurants, however, are recognized for their hard work by being granted Michelin stars. The highly coveted distinction belongs to just 15 of them. Note that it is "15", not a single more, in not just the District but the much greater DMV area, also encompassing southern Maryland and northern Virginia!
Each year, Michelin's anonymous inspectors pay repeated yet unsuspected, casual visits to top restaurants worldwide to rank them in three different categories. Here is what they basically mean.
A Single Star     : A very good restaurant in its category.
Two Stars          : Excellent cuisine, worth a detour.
Three Stars       : Cooking worth a special journey.
All in all, there are 12 restaurants with a single star and two others with two stars in the DMV area. The most distinctive three stars, strikingly, are awarded to only one.
Starting from the most privileged among them, let's now take a look at what those 15 restaurants have to offer from whose hands and how much it costs to indulge in an unforgettable dining experience in and around the nation's capital.
The Inn at Little Washington
In the tiny town of Washington, Virginia, about 370 miles (600 kilometers) southwest of the District is DMV's unique three-star holder The Inn at Little Washington. Chef Patrick O'Connell simply cooks magic every time. Being also a hotel as its name suggests, The Inn provides nothing less than perfection in terms of both accommodation and dining. It is, though, expensive. Dinner per person with the guests' choice of one of the three tasting menus and wine pairings costs over $400.
Don't just shrug shoulders and ask people who have been here and you will often hear that it is most worth it. In the process, you will also find out that there are actually people who are making the journey from areas as remote as a five-hour drive just to be able to enjoy a single dinner here. Are they wealthy? Most likely yes! Are they crazy? Probably not! Are they happy they did what they did? Absolutely!
Join them by reserving a table online here.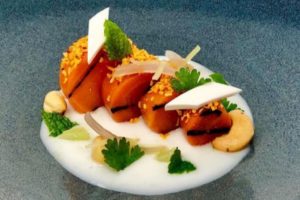 minibar by José Andrés
I must say the name 'minibar' with all-miniscule letters in a minimalist fashion don't sit so well with an expensive, fine dining place like this, but it is just perfect for everything else other than its name.
Arriving here, guests are first shown into an anteroom where they can sip their carefully selected champagne while waiting for the lead show. What minibar provides is exactly an "experience" rather than merely delicious food. That is probably also why it is one of the only two restaurants with two Michelin stars in the area.
Once you are in the main hall, you sit at a bar behind which cooks and wait staff prepare what you will be served. The meal generally consists of over 20 small dishes. And every bite is equally out of this world. The entire staff, by the way, is amazingly personable and every time you visit, you learn so much from them. At the end, a final, delightful touch awaits you with dessert and after-meal drinks.
At 855 E Street NW in Penn Quarter, chef José Andrés' signature location is booked months in advance. If you can afford paying $275 per person for a single dinner, go ahead and make your pre-paid reservation here. A private dining for up to six guests costs more than twice as much.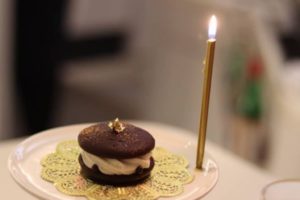 Pineapple and Pearls
Here comes the only other two-star holder, Pineapple and Pearls. Being in downtown D.C. like minibar, this place, too, receives further attention for its central location, unlike the first item on our list, The Inn at Little Washington.
Its menu changes according to the season and the type of ingredients that are freshly available. So, expect to have surprises, but keep in mind that whatever you eat will blow your mind. Chef Aaron Silverman remains extremely energetic all night and interacts with his guests to create a more lasting impact, which he so skillfully accomplishes.
Bookings for each month become available at the beginning of the preceding month online and a dinner costs some $325 per person.
That leaves us with the area's one-star holding restaurants. Here is a quick review of all 12 of them: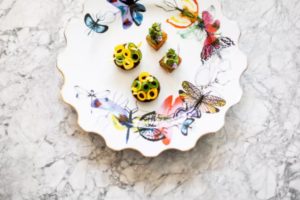 Bresca
Spare less than half (even a third would do) of what you would have to pay at the first three restaurants on our list and you will not regret having gone to Bresca for dinner where a fine experience is equally guaranteed. That is because Chef Ryan Ratino makes sure his inventive delicacies steal your hearts every time you are here.
At 1906 14th Street, the place is open every day from 4:30 p.m. through 10:00 p.m. and extends the closing hour to 11:00 p.m. on Fridays and Saturdays.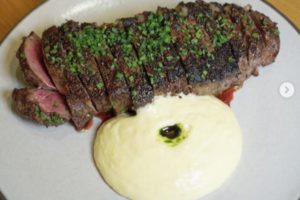 Blue Duck Tavern
Sitting somewhere higher than Bresca price-wise, Blue Duck Tavern offers all three meals every day, according to what is fresh every season. It is inside the Park Hyatt Washington at 1201 24th Street NW. Another simply superb, extraordinary restaurant with exceptional menu and service quality! Just wish it'd been a bit cheaper so more people could have enjoyed this much of culinary perfection here in the District.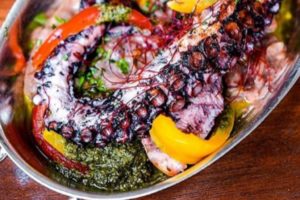 Kinship and Métier
Hands down, Chef Eric Ziebold of Kinship is just a marvelous cook and manager since he owns a second Michelin star-holding restaurant Métier just beneath the first one. At 1015 7th Street, both restaurants provide an impeccable service, with Métier being a farther on the high end of the fine dining experience in the District than its sister Kinship.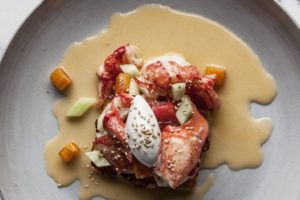 Masseria
Choose from four, five or six course meals, along with wine and dessert pairings and, regardless of your choice, you will leave Masseria fully satisfied. Nicholas Stefanelli's place offers coastal cuisine simply cooked to perfection. At 1340 4th Street NE, it is one of the best restaurants to eat Italian food in all of D.C.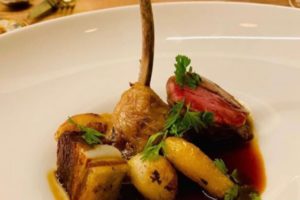 Tail Up Goat
Mentioning Mediterranean cuisine in the District, one could not overlook Tail Up Goat, either, where the region's memorable flavors permeate the menu. The fact that it is in Adams Morgan, one of the liveliest neighborhoods for nightlife in town, makes it even more interesting with all the entertainment options before and after the dinner you would plan to have here.
Don't expect a fine dining experience, though. It is a more intimate spot hoping to be frequented by residents of the neighborhood and become a usual meeting point for them whether for just over drinks or a rather longer leisurely night with fantastic food.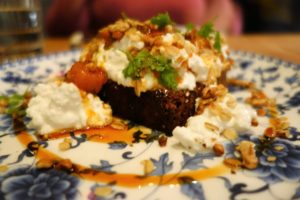 Fiola
Another Mediterranean diner, another restaurant of immaculate quality in both the service and food: Fiola. Its chef Fabio Trabocchi attracts the most attention for his wonderfully curated seafood, but all other Italian delicacies are nothing less delicious here.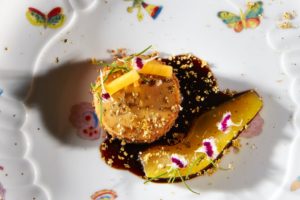 Komi
And the last Mediterranean eatery with a Michelin star belongs to chef Johhny Monis and his Greek style of putting simply amazing taste on the table. It is so delicious that the $150 per person for dinner wouldn't be too big an issue for most guests here.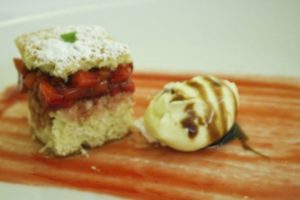 Sushi Taro
It is a really long way from the Mediterranean to the Far East and even longer from the District. Yet, being the U.S. capital, D.C. draws best samples of world cuisine from all corners of the earth. Sushi Taro is just another example of how skillfully the delicacies of remote nations are cooked in town.
At 1503 7th Street NW, near the Dupont Circle, this Japanese eatery promises all the elegance you can think of at just any fine dining spot in the DMV area. It is ample in extremely tasty courses and other selections from the Japanese cuisine, including all the various sorts of sushi and sashimi. A typical, fully satisfying dinner would cost around $100 per person, including the first few drinks. The rest depends on how much more sake you could tolerate on a single night.
Finding it difficult to choose from what the place offers in great variety? Then your best option would be going for an "omakase" and letting chef Nobu Yamazaki choose for you and deliver the best on the plate.
Seeking other sushi options elsewhere in town? Go ahead and read our selection of some of the other best spots here.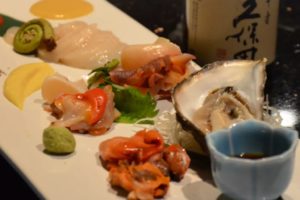 Plume
Another single star holder inside a hotel, Plume, is at 1200 16th Street NW. Chef Ralf Schlegel follows on a revered family tradition; both his parents and their own parents were chefs and his very uncle still has a Michelin-starred restaurant in Germany. You will be most well advised to try their tasting menu and go along with the wine pairings for a perfect night out with your partner. It cannot go wrong!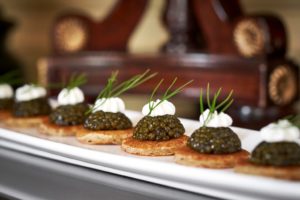 Rose's Luxury
Named "the best new restaurant in America" five years ago by the magazine Bon Appétit, Rose's Luxury almost always has long lines of people waiting at its door to be seated. Same-day reservations, however, are now available at this link. Act fast and make yours to discover why all those lined up to enter this restaurant don't regret the waiting time at all. It is at 717 8th Street SE.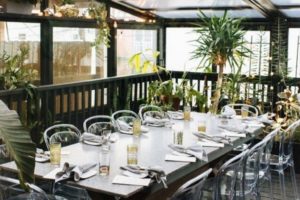 The Dabney
And last but not the least, chef Jeremiah Langhorne presents the wonderful outcome of his hard work over the years: The Dabney. At 122 Blagden Alley NW, The Dabney has a bar where walk-ins can eat on a first-come-first-serve basis, but making an online reservation would guarantee a more comfortable dining experience, especially if you are in good company. Just come with a table already prepared and waiting for you, take your time and savor all the Greek specialties.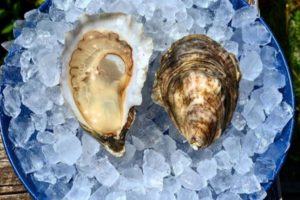 Best DC Restaurants for Zero Disappointment on Your First Date