Every fourth Thursday of November is a great day for millions of Americans who give thanks for all the blessings in their lives. It's a federal holiday and entire families come together to enjoy this special time of the year with a long dinner around a big table.
Yet earlier in the day, it is a bit hard to find many places open. Most shops and restaurants close their doors for the welfare of their staff. In Washington, D.C., however, people have a great option to have fun together around the town. Many museums that the nation's capital is famous for remain open.
Here is a quick review of various such establishments:
Smithsonian Castle 
Being the capital city, D.C. is not a place where institutions are in short supply. Of all those institutions in town, however, the Smithsonian Institution (SI) has a particular significance and popularity across and even beyond the nation. It is the world's largest museum, education and research complex.
Terrific news for those of you who will be in the District this November 28 is that all its nearly two-dozen museums will be open. The fact that some of those museums featuring the largest and possibly the most interesting collections are all located in The National Mall area makes it possible to visit several of them on the same day.
To give your educational tour a fine start, it makes perfect sense to visit first what the institution calls The Castle. With an ephemeral 19th-century architecture, The Castle is the Smithsonian's signature building and home to its visitor center.
Here, you can enjoy the endless swirls between its Gothic and Romanesque styles, both in and outside the building, that date back to 1855. Visitors could also learn what's going on that day at all the SI museums, see collection highlights and consult with their in-house experts about what more to see and do.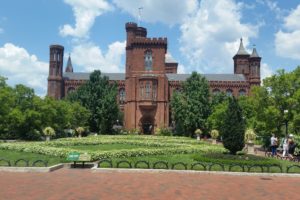 National Museum of the American Indian  
Now, step outside The Castle and walk east towards the U.S. Capitol. Before you reach the reflecting pool, you'll see the National Museum of the American Indian on the right.
It would possibly be the most fitting to visit on Thanksgiving Day since the entire tradition has its origins in an autumn harvest celebration meal a group of pilgrims and Indians shared nearly four centuries ago in Plymouth, Massachusetts.
Inside, you will have the chance to see one of the world's most expansive collections of Native artifacts, including objects, photographs, archives, and media covering the entire Western Hemisphere.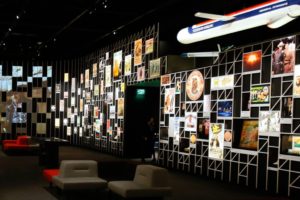 National Air and Space Museum
I know those of you who have brought children with them on this journey have heard them rather wanting to go see the National Air and Space Museum.
Well, if you somehow managed to pull them through on the way, it may now be a good time to take a few steps in the other direction and let them enjoy, as well. And if you end up having even more fun than the little ones inside (because most adults do), we won't tell anyone!
This particular museum is simply phenomenal. Besides rare and historically significant aircraft and spacecraft such as the 1903 flyer of the Wright brothers and the Apollo 11, it has a vast collection of over 60,000 artifacts.
They include engines, rockets, uniforms, spacesuits, balloons and artwork, as well as documents, manuscripts and photographs. That is the sort of richness in terms of aviation and space items that you cannot see anywhere else around the world.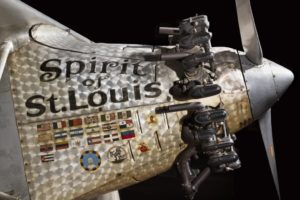 National Museum of Natural History
If you, however, don't have kids with you and not really interested in air and spacecraft, you might want to take a look at the two other museums just across the Mall.
The first one is the National Museum of Natural History. It is where you can meet some of humankind's earliest ancestors, walk through a tropical pavilion filled with live, flittering butterflies and come face-to-face with a giant shark or an elephant model.
Like most other SI museums, it is open from 10:00 a.m. to 5:30 p.m. every day of the year except Christmas. Explore the list of all SI museums here.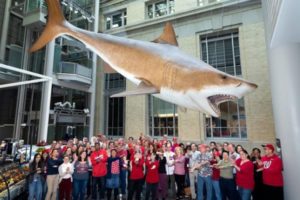 National Gallery of Art
A final museum visit suggestion in The National Mall area on Thanksgiving, however, should definitely be for the National Gallery of Art, which is not part of the SI but run by a public-private-partnership.
If you are in the mood for seeing an actual paint by Da Vinci, Vermeer or Rembrandt, this is exactly the place to be. Chances are you can even catch a docent-led tour of the museum's most popular exhibitions and see hundreds of masterpieces.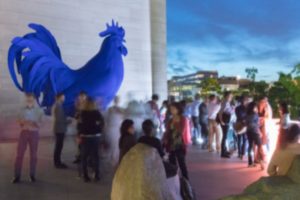 Mount Vernon
All of the suggestions above require nothing more than being on The National Mall. You don't need reservations or even money to get into those different worlds of wonder, from history to art to science and technology. They all have the potential to turn your Thanksgiving Day into an unforgettable experience even before sunset and you take your place around your family dinner table.
If you, however, are willing to add even higher distinction to your holiday, you should also consider a trip to the historic estate of America's first president, George Washington, just a short drive from D.C.
Along the banks of the Potomac River, America's most popular historic estate covers a total area of 500 acres in Mount Vernon, south of Alexandria. It combines the Washington couple's 18th-century home, over a dozen outbuildings, gardens & grounds, as well as museum galleries.
Because it is fall, the area is particularly beautiful as the nature changes colors and the foliage creates spectacular views. No admission fees apply for children younger than five, but those younger will have to pay $12 (ages six-11) or $20 (all else) for all this fun.