What would or should you do if you had only a single day to spend in Washington, D.C.? How could you best benefit from what the city so generously has to offer?
First, know that you wouldn't be alone in pursuing an answer to those questions any time of the year. That is because; being one of the most important capitals worldwide, D.C. draws in hundreds of thousands of people every day. During the night, however, its population shrinks by more than a half as daytime visitors take their leave.
Therefore, no matter how often it is, "day trips" is a major phenomenon here. If, somehow, you happen, or plan, to be one of those day-trippers this summer, the following could be a fine bucket list:
Rise Early & Eat Breakfast at Select Bistros
Why are you still in bed? Remember, you have just a single day here. So better hit the road before you start regretting wasting too much of your time trying.
Once you arrive, I'd recommend balancing the time you should spend for meals of the day with what would be necessary for must-see spots in town. Therefore, your best course of action would be to stop by one of the following unpretentious heavens of incredible tastes around. Read on and make your pick as per your choice for location and food:
Heat Da Spot is one of those inexpensive, ultimate diners in town and is certainly a top place for breakfast and brunch alike. At 3213 Georgia Avenue NW, it offers truly out-of-this-world, homemade food and breakfast all day long prepared in the famous Ethiopian style. Come eat here and you will know why the place has an impressive five-star rating out of hundreds of reviews on Yelp.
For equally quick and delicious bites for breakfast, you could also be lucky to eat at A Baked Joint. Their bread and pastries are simply the best in town. All of them are handmade on site with no artificial ingredients or yeast. It is, unfortunately, known to a much larger group of locals, so it might sometimes be overcrowded.
Yet on the plus side, the place is closer to where I would suggest you to go next after breakfast: At 440 K Street NW, the famous diner is just in walking distance from the dazzling National Mall. In less than 10 minutes of stretching your legs along the New York Avenue southwest, you will arrive at the White House.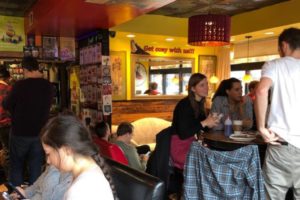 Pay a 'Pilgrimage' to The National Mall
If I were asked a 100 times of only one thing, skipping which would deprive you of the privilege of speaking proudly of your D.C. visit at home, I would say "The National Mall" every single time.
I mean, seriously, how anyone could claim to have visited the U.S. capital without seeing for his/her own eyes the White House or the Washington Monument? How could you skip all those memorials on The Mall and still say head high "Hey, you know what, I was in D.C. the other day." It'd be ridiculous, plain and simple!
So, better plan your visit to this unique part of the capital city and avoid being crucified by your friends home. Here is what to specifically look for when you arrive:
Staring at the White House you always see and hear about in the news only a few yards away is fun. I'm sure you will also get a picture there, but what is a better idea is to step in and see for yourself what the inside of probably the world's most significant administrative building looks like.
Just beware of the fact that you will require an advance planning for that. U.S. nationals should contact their member of Congress (click here to find yours) and international visitors should get ahold of representatives at their own countries' embassy in the District.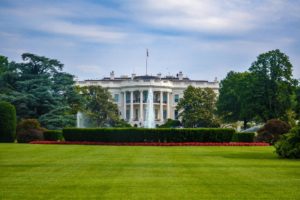 Pursue Inspiration with Majestic Structures, Unique Museums
Once you are done with the White House, head first southwest and then east on The Mall to see the majestic Lincoln Memorial, World War II Memorial and the Washington Monument. Experiencing all three at length should take about an hour. And after that, you will be free to see the rest of The Mall, which brings us to an undoubtedly must-see location, The Smithsonian (SI).
SI is the largest education and research complex in the entire world. Specifically, it runs 19 museums and some of the most significant among them, as well as the institution's headquarters, The Castle, are, too, on The Mall. Although you have so little time in the capital, you will still be well advised to visit at least one of the following museums there: National Museum of Natural History, National Gallery of Art and National Air and Space Museum.
And before you leave The Mall, do yourself another favor and walk another five minutes east to see the U.S. Capitol and enjoy some time around the reflecting pool in front of it. You will look forward to showing your pictures taken there to your friends.
Doing all this must leave you tired and hungry, so it is time to sit back and enjoy your lunch during which you can reflect on how much you have seen on a single morning.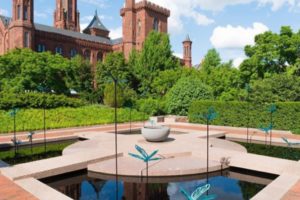 Enjoy Lunch at Historic Georgetown
Before there was Washington, D.C., there was Georgetown. With its historic landscape and beautiful waterfront, this picturesque neighborhood is certainly a must-see while you are in town.
Start your excursion here with an impeccable and not hastened lunch at some of the best restaurants in the entire District. Unlike breakfast, take your time with lunch because, remember, you may not have the chance to eat dinner in town since you have to leave before it is too late.
For those who find this plan agreeable, Filomena Ristorante at 1063 Wisconsin Avenue NW and Chez Billy Sud at 1039 31st Street NW are all but perfect options for a day-tripper to savor Mediterranean specialties on a casual lunch. In a sporty outfit like jeans and shirts/T-shirts, you will not feel out-of-place here, but still get the most decent food for decent prices.
Once you are full again and ready to go about your only day in town, why not get in the shoes of some of America's most iconic couples, John F. and Jacqueline Kennedy?
The pair have chosen this centuries-old part of the capital as their home for long years up to the assassination of 35th U.S. president, and after her husband's tragic death Madame Kennedy chose to reside here, as well. What you can do is take a leisurely stroll around the neighborhood to see some of the significant and usual stops for the couple: The residences they had and the church they worshipped at. See the map for that self-guided tour at the neighborhood's official website.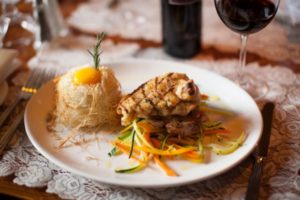 Catch a Boat on the Potomac River
When you are done walking around Georgetown, the best thing to do is hop on a boat for a tour on the Potomac River. Skip the popular paddleboat activity down the river in order not to tire your feet any more than it is necessary.
What you can do is perhaps buy a return ticket to Alexandria in the south and spare a full hour to enjoy unforgettable views. Watching its skyline from the deck is a wonderful way to end a day in D.C., you will agree.