Only a two-hour-drive away, D.C. residents have a brilliant chance of spending a perfect day out in the countryside. Shenandoah Caverns in Quicksburg, Virginia, promise an unforgettable and refreshing experience underground.
When locals discovered cool air coming out of a hole in the area over a century ago, they became curious enough to go, dangling from a rope, almost 300 feet (90 meters) down. Yet they had no idea that what they just found could actually be a major attraction. And it wasn't until some 40 years later when the caverns opened for longer and more comfortable visits.
With 17 rooms and passageways where many geological formations are lighted for display, the caverns receive visits not only from the greater Washington area, but also from every corner of the east coast and beyond. That is because nobody leaves here with less than what they expected.
The fact that the underground site's temperature naturally remains at around 56 ºF (13 ºC) year-round makes it particularly pleasant during hot summer days.
So, make sure to take out a light jacket with you before embarking on this trip west, no matter how far into a nook you tucked it in your closet after spring.
Comfortable shoes will be equally essential since your tour will require a one-mile-long walk on a gravel pathway with regular inclines and declines. Here is what else to expect:
Dazzling Formations
There are in fact many natural caves and caverns in the surrounding area. And they owe their existence to nothing other than rainwater. How is that so? When it rains, some of the water seeps through the soil and erodes limestone underneath the surface. The result is often a cave, a sinkhole or even a spring. Of everything peculiar to the landscape, Shenandoah Caverns, however, are the only one accessible with elevators.
Once inside, visitors instantly start to feel as if they were teleported to another world. Dimly lit and beautifully chilly, Shenandoah Caverns are exactly the place to be both for your body and mind.
Relieved as such, visitors then move on to some spectacular crystalline formations with extremely intricate details. There are Capitol Dome, Beyond the Veil, Cardross Castle, Rainbow Lake, Cathedral Hall and Breakfast Bacon, to name only a few.
Which one is more beautiful than the others is up to each visitor. It is because everyone somehow finds an individual aspect to love in all. The fact that each visit entails enough time in every room always makes it a whole experience.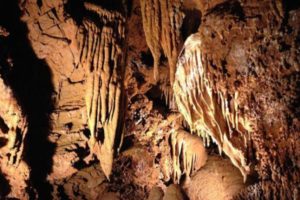 Time Travel, Almost! 
When a tour, which proves so enriching every time with the help of a professional guide, ends down below, visitors move up to the Main Street of Yesteryear, like folks across the U.S. did along many main streets in old times.
Before television, it was a tradition for many families to walk down the Main Street to see the window displays on holidays such as Christmas and Easter. The decoration there often included animated figures of children's favorite fantasy characters.
Today, visitors' journeys here inside the Shenandoah Caverns premises take them through a collection of those same antique window displays. From Cinderella Going to the Ball to the 3-Ring Circus, there is a display sure to enthrall guests of all ages.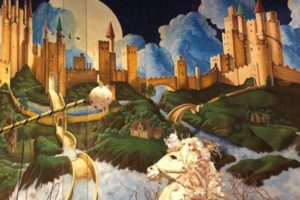 Giant Parade Floats
Only seasonally, visitors get to see more than the one-hour tour across the 17 rooms and a self-guided visit to the Main Street of Yesteryear. What the premises offer at certain times of the year includes an experience of some of the giant parade floats of U.S. history.
Among what is displayed here at the American Celebration on Parade are some floats used during the inauguration of some U.S. presidents since that of Harry S. Truman in 1949.
The building also features floats from the Rose Parade, Miss America Pageant Parades, and Philadelphia Thanksgiving Day Parades, as well as over 100 props. The massive scale of all those floats along with the color, detail and artistry behind them are simply astounding.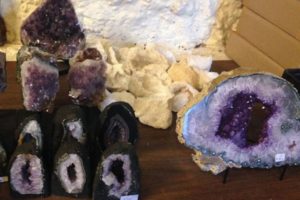 Plan Your Visit
If you are now convinced enough and have a light jacket and comfortable shoes to bring with you here, what you need to do is get behind the wheel to arrive at 261 Caverns Road, Quicksburg; some 180 miles (290 kilometers) from downtown Washington, D.C.
Ticket prices are $25 for adults and $13 for children between six and 12. To save some money, you can choose an advance purchase option and get them online for $23 and $12, respectively.