Washington is good for many things and the variety of great food is certainly a formidable contender for the top of the list since it is one of the most cosmopolitan metros in the nation, drawing people of all backgrounds from all over the world in pursuit of a better life here. And of them all, the African culinary heritage is indisputably one of the oldest, and continuously being further enriched by new arrivals.
Had it not been for accumulated suggestions of entire communities, however, making the most out of it would be far too ambitious a goal, given how high the number of African restaurants in the region is. So if you are ever into exploring the African cuisine, here is some of the best places to eat at for a good start:
1. Keren
Not many countries did a better job in exporting their cuisine to the West than Ethiopia. The number of restaurants in Washington run by entrepreneurs originally from this Eastern African nation is simply mesmerizing and not without good reasons. The Ethiopian delicacies, from various mix of vegetables and meat served on famous "injera bread" in round trays to grilled fish and chicken, are unforgettable at Keren. The only downside is that you may have to wait in long lines to be seated sometimes. On 1780 Florida Avenue, the place remains open between 8:00 a.m. and 10:00 p.m. all days of the week except on Sunday when it closes at 6:00 p.m.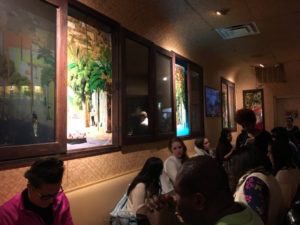 2. Fettoosh
Mix the African cuisine with that of Middle Eastern and Mediterranean and it is what you will be served at Fettoosh in Bluemont, Arlington. Hummus, falafel, tabbouleh, baba ganoush, chicken bastilla and all the different stews of meat and vegetables… The list just goes on and on to make you feel completely satisfied and leave the place in want of no more food for like another week. Thank God, they have the refreshing, cleansing mint tea Moroccan style to help you digest what you have taken. Open all days till late evening, Fettoosh is most worthwile the trip to take from anywhere in the metropolitan area.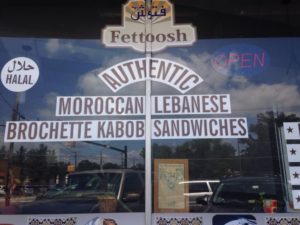 3. Chez Dior
Senegal might be a tiny country and often overlooked in political discussions in Washington, as much injustice as it is, but one would be at a greater loss for failing to discover the cuisine of this French-speaking Western African nation by the other side of the Atlantic. The traditional "Thieboudienne" of rice, fish and vegetables all blended in blessing tomato sauce is just wonderful and can best be ordered at Chez Dior. Make no mistake, though, this will not be the fanciest restaurant you would visit as it is rather a small, family-run business. So, leave everything else on one side for the experience and come here for the food, and food alone. 5124 Baltimore Avenue, Hyattsville is the address to go to in Maryland.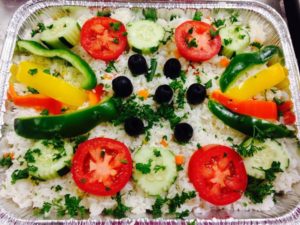 4. Mansa Kunda
Just south of Senegal is even a tinier nation, actually the smallest by area in all of continental Africa, the land of skilled fisherpeople – Gambia. Now, one might think what could a country so small as is could offer to the rest of the world, and particularly in Washington? Well, Mansa Kunda would be the anti-thesis here. The outside of this Takoma Park restaurant might strike the first-time visitor as somewhat unimpressive, but once you are in, you will know you have come to a unique place. A creative, quaint decor along traditional lines, not least of all the chairs made of drums, will be most accommodative as you devour various West African specialties, from "Ebbeh stew" to "Yassa grill", both of fish naturally, to immense pots of "jollof rice". After all, "Mansa Kunda" doesn't mean "kingdom" for nothing.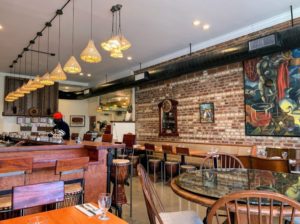 5. Swahili Village Bar and Grill
"A true taste of Kenya," is how the owner proudly presents this place on the front window and it is, to the very testimony of Kenyans themselves, what you will be served here at Swahili Village. A spacious, clean and modern-looking restaurant professionally run to bring so close the cuisine of this Eastern African nation has to offer. The different types of grilled and stewed beef and goat meat stand out in its menu as entirely fulfilling next to various rice and veggie sides. Fish and chicken are equally delicious. What you need is a ride to 10800 Rhode Island Avenue in Beltsville, Maryland.