For true wine aficionados, no tasting experience is comparable to those in Southern Europe and the Caucasus, but that is a terribly long way from home. Several wineries in town, however, can provide just the solace to survive the separation.
Wine is a drink for both celebration and mourning. It can thus be enjoyed with both excitement and grief. And it also crowns a meal into an unforgettable dining like nothing else does. Impressively, that has been the case for at least 8,000 years now, from the earliest known type till today's mind-blowing varieties; red, white, rosé and those produced from fruits other than grape.
The following wineries located in D.C. (or conveniently close to it) offer a brilliant opportunity to join that long history of degustation and make up for the distance between our home and the wine thousands of miles away.
Oby Lee
Originally a Polish breakfast & brunch spot, Oby Lee in Arlington just across the Potomac, is also a great place to taste tons of wine. It has a self-serve wine fountain, a dispenser, from which you can choose your fill level, like from a tiny tasting to a large glass of incredible flavors.
And the fact that it is in just walking distance from the Clarendon metro makes it easily reachable, fast and reliable to always to return to. Mark my words: You will simply be enthralled by its walls stacked with wine from one end to another. Find it at 3000 N Washington Boulevard. Just amazing!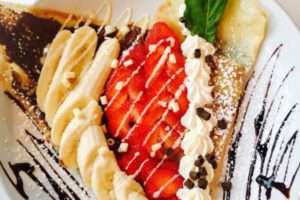 Rocklands Farm
For a more authentic, and admittedly addictive winery experience, rather than a tasting room as beautifully curated as it might be, you should bear a slightly higher expense and drive to Rocklands Farm in Maryland. They have just fascinating wine production on site and you are free to give a try to as many as you can take, because not a single one of them has ever been a disappointment for anyone before.
You will have done yourself even a bigger favor if you join their cellar club. With that, you will get a 10 percent discount on all wine purchases and 50 percent discount on all wine tastings for up to six guests each time you visit. The best part is that there is no membership fee. None!
Rocklands Farm is at 14531 Montevideo Road in Poolesville.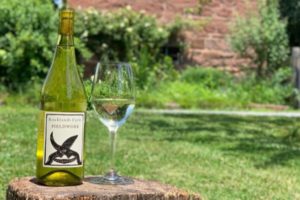 The Urban Winery
Yet if the drive to Rocklands Farm is too long for you, you can meet a similar experience in an urban setting halfway. The Urban Winery at 949 Bonifant Street, Silver Spring, just north of D.C. is an excellent place run by a family of Greek origins that has turned their passion for winemaking into a successful business.
Still following a traditional preservation method, they create many of their wines today with either no or just a little sulfites, a chemical compound that can cause certain health problems, especially for people with asthma.
The family business, now at the hands of a third generation of winemakers in the U.S., also offers live music and classes on production and tasting wine.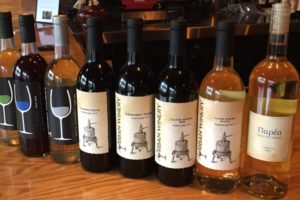 Great Shoals
And in the neighboring Takoma Park, you can also find a very good tasting room: Great Shoals. Its offer of six-seven wine samplings from various flights — sweet white, dry red, sparkling cider etcetera — for $10 could be reason alone to try it.
Like other locations where the business is serving, this one at 7050 Carroll Avenue hardly sees off its customers regretting their visit. What could be your excuse to not join them while it is this close to home?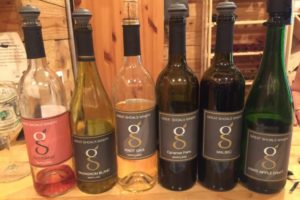 District Winery
To enjoy a wine tasting not outside but right in D.C., however, your best course of action would be to visit District Winery on the waterfront in Navy Yard. Located at 385 Water Street SE, it offers a rotating selection of wine tasting flights. Each tasting flight includes five carefully chosen wines. And bottles to go are also available for purchase at the tasting bar.
Besides, the place's wine tours include a behind the scenes look at urban winemaking and a tasting of seven of its select wines.
The downside is its capacity doesn't allow for walk-ins for groups larger than six people at a time and it doesn't accept reservations for tastings offered on a first come first serve basis, either.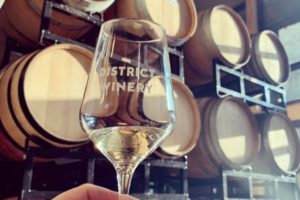 Kid-Friendly Bars in DC Invite Families for Unrestrained Fun