As one of the most famous regret sayings, particularly among the elderly, goes, the times have changed. And the pace with which they are changing is even faster than ever before now. The old ways are, well, just old, and we no longer rely on them to do things. Instead, we have smartphones and tiny logos on their screens we swipe between. No matter where anymore, a life without them is hardly imaginable.
That is because of all the changes that have taken place so far and are still in the making, one fundamental shift is related to how we attain, maintain and share information. The smartphone applications running behind those logos are central to our new ways to knowledge. Over time, they have become inseparable parts of our daily lives, helping us stay connected to and stay on top of our hectic schedules in urban settings.
The District of Columbia is one such setting, where residents are keenly bent on staying active day and night. Constantly accessible, reliable information, therefore, is critical to how they lead their lives.
Here are the most essential applications for them and others who will soon pay a visit or move to the nation's capital:
DC Metro and Bus
One major activity everyone in any city does almost everyday is traveling from somewhere to somewhere else. Whether to work, back home, or to buy supplies, eat out or see something, urban dwellers are often on the move.
Those with private vehicles may choose to drive whenever they like, but it may not always be convenient to be behind the wheel. For others, who don't have their own means of transportation, particularly, whatever is offered from the public coffers is a must to survive in a city.
In D.C., every resident will easily agree that there is more than a single gridlock but the city, thankfully, has a convenient train and bus network that covers all of the greater Washington metropolitan area.
To make the most out of it, the D.C. Metro and Bus is extremely essential. Offering complete maps, predictions for bus arrivals and a real-time countdown of train arrivals based on the Metro's own system, this application is the first one every resident and visitor should download.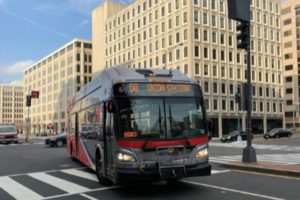 ParkMobile
One reason why driving is not convenient in the District all the time is the difficulty of finding a parking spot and living up to how the city laws dictate to avoid being issued a ticket. The process is simply iffy. ParkMobile is, therefore, an ultimate lifesaver.
It is a free app for both iOS and Android devices that lets users find and pay for parking without running back to feed the meter. They can also reserve spots ahead of time for events such as concerts or games. It has on its map more than a million spots not only in D.C. but also 3,000 more locations across North America.
Please note that the District tends to often issue parking tickets, so better download ParkMobile and register your vehicle sooner than later to avoid receiving them.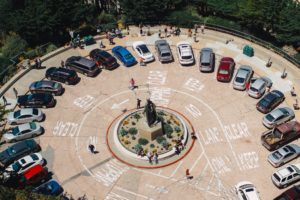 SurgeProtector
You just left a party or a crowded event somewhere in town and don't have your car parked, waiting for you nearby, and you are unwilling to use public transport options. Then your best course of action would be calling an Uber driver to come pick you up.
True, you may quickly have a car show up at your location and whisk you any destination, but chances are you may have to pay extra for your journey, too. Those price multipliers, the infamous surges are major trouble, I know.
Thankfully, there is the SurgeProtector app that helps users find a location near them with a lower surge rate and directs Uber drivers to that spot for a much cheaper ride.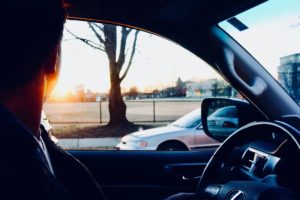 CapitalBikeShare
Let's now say you dread for some reason going somewhere either by car or public transport. Well, if you consider being on two wheels rather than four or on your own feet, Capital Bikeshare offers all that you need.
Operating over 4,000 bicycles at more than 500 stations in the Washington metropolitan area, the admirable bike share service is an economic, environment-friendly and fun way for many journeys to make around.
What you simply need to do is download its app to start taking advantage of living in one of the most bike-friendly cities in all of the U.S. It will help you find the nearest bike share location, purchase whatever pass suits your preferences of all that the service offers and track your ride statistics. It is super easy and delightful to use.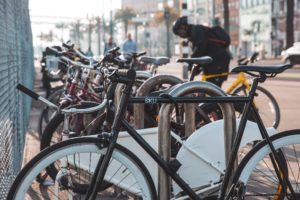 TapIt  
Whether on feet or on any type of vehicle going somewhere, people should stay well hydrated at all times. You can always buy bottled water at any shop or vending machines, but there is also a solid rationale and philosophy behind carrying your own reusable bottle and filling it whenever you need. But, where could we find the places for free tap water in town? The answer is what TapIt provides.
As a water bottle refilling network of over 750 partners in D.C., Maryland and Virginia, TapIt makes free access to tap water a convenient possibility for all. As a result, it helps maintain a more sustainable and healthy alternative to bottled beverages. A great application serving an admirable cause!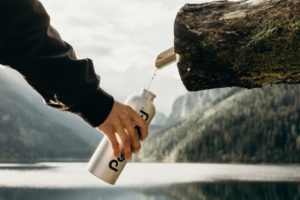 NoWait 
Washington, D.C. is a culinary heaven that is home to a great variety of wonderfully curated world cuisine, as well as local. The greater DMV area is also home to 15 Michelin-star restaurants besides many others that are simply underrated for all the hard work they do and all the incredible flavors they offer. Yet, not every restaurant is easy to get in every time you crave good food.
The waiting lines keep getting longer and longer particularly on Friday and Saturday nights when people, trying to rid themselves of the exhaustion from the preceding week, flock to top eateries.
For them, NoWait is a great problem-solver. It lists restaurant wait times and even allows you to get in line digitally from home. As long as you make it to the restaurant by the time your name is called, you wouldn't have to wait at all. Not a single second!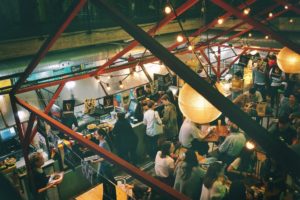 Uber Eats
Eating at home can be as much fun as dining out, but quite frankly not every one of us is an ultimate chef. Or simply, we don't always have the time or gusto to cook for ourselves. Those are just the two of many reasons to order.
Uber Eats is for those hungry and lazy. A highly efficient food order and online delivery application, it makes sure you save on time and energy while savoring at home what you could eat out. Foodies will equally enjoy Yelp, hands down the best online platform for restaurant reviews and ratings.
Handy
Once you choose eating at home, you may also realize that there are a few errands to run and things to fix at your domicile. And if you feel like you could use a pair of professional hands to tend to what needs to be done, download Handy app as your go-to handyman. It provides immediate pricing on chores such as house cleaning and lawn mowing, as well as repairs related to electricity, plumbing, heating etcetera…
Smithsonian Mobile
And finally, when it is time go out and be inspired in D.C., there is hardly anywhere else to see than the museums of the famed Smithsonian Institution (SI). As the world's largest education, research and museum complex, SI is one of the big reasons why residents of this city are happy where they are. So, do yourself a favor and make arrangements to visit all its 19 museums around town.
Fortunately, the Smithsonian Mobile app can help streamline the experience for you, too. It includes maps to help visitors find each location, floor plans for every site, updates on exhibits, tours, and everything they would need during their visits.