Thursday, November 28 will be celebrated as this year's Thanksgiving Day and millions of people cannot wait for the holiday season to begin across the U.S. For those who will be in the Washington metro area, specifically, there will be plenty of options to have a fine start.
Choosing from all the different things that could be done this time of the year here, however, shouldn't cause too much trouble and spoil all the fun.
Below is a bucket list of all the major activities to help you with building your own in advance:
Don't Miss Out on Rare Museum Collections
On Thanksgiving Day, most shops and restaurants don't open their doors in the District, which is actually good so that their staff could enjoy a festive day with their own families, too. The downside is other people are left with fewer options outside their homes during the day.
And because forecasts suggest a mostly cloudy weather with temperatures averaging around 50-Fahrenheit degrees, people are not likely to enjoy bright sunshine, either.
So, the best thing to do November 28 ahead of the big family dinner in the evening would be to see the city's essential museums. Here at this link, you can check out the ones that exhibit some of the rarest collections worldwide and will luckily be open for visits that day. They should certainly be on your itinerary!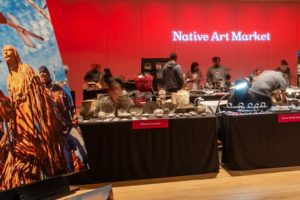 The Day After: Hunt Black Friday Deals
Now that you have seen inspiring museums and later had one of the year's longest dinners with your loved ones, it is time to get ready for an equally fun next day.
November 29, being the Friday following Thanksgiving, is the "Black Friday" and it often brings about a massive shopping wave on the back of some really enticing deals. If you, too, are looking to fashionably fill your closet up to its farthest nook, you better go on a sales-hunt inside CityCenterDC in downtown or Tysons Corner Center in Virginia.
The city's historic Georgetown neighborhood by the Potomac River is no less a major shopping destination that features a little bit of everything from national/international retail to high-end boutiques.
You can find similar street shops also on some of the city's most famous corridors for nightlife and shopping — U Street, 14th Street and F Street. And finally for those who also plan on scouring Walmart shelves, the giant retailer is on 99 H Street NW. Be there early!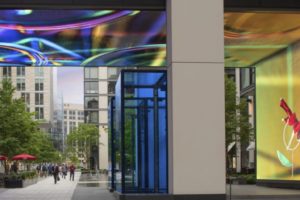 Save The Weekend for Quality Time
It is a holiday but you must be really tired by Friday night after all those trips from one museum to another and from one shop to the next. Don't blame yourself! All of it was for a good reason and it is okay to feel a bit overwhelmed. It is now time to slow down a bit, relax and have some quality time with people whose company you prefer the most.
According to the same weather forecasts, Saturday, November 30 will be a brighter day with only intermittent clouds. So, let me ask you how you would feel about going on a walk or a bike ride when there is a lot of sunshine outside? I know it is a good idea, but to make it work even more wonderfully for your group, here is where to have that physical experience: Mount Vernon Trail (MVT).
A 17-mile paved bicycle and pedestrian path, MVT is possibly the most beautiful of its kind in all of the greater Washington. Starting from Rosslyn and following a generally straight course on the banks of the Potomac, it leads to as south as George Washington's estate in Mount Vernon. In between colorful trees and enjoying the picturesque views of the river, you will have a terrific hiking/biking experience here.
And if you do make it till the very end, you can also join a tour of the historic estate under candlelight or some other cultural event held as part of the month-long "Christmas at Mount Vernon" celebrations.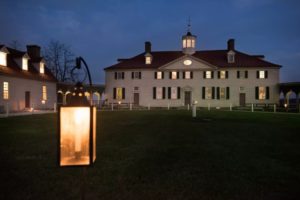 Let The Music Play!    
What is the best way to end a holiday so that you can restart working with full energy and motivation? For me, it is definitely going to a concert by a true performer. And luckily, those of you who will be around for the Thanksgiving weekend have the chance to do that.
Classical concert pianist Jeffrey Kahane, the longest serving director — with over 20 years — of the Los Angeles Chamber Orchestra will be playing Johan Sebastian Bach's masterwork The Goldberg Variations on December 1, the last day of the holiday. Better hurry up to purchase your tickets ($42 per person)! The venue will be The Barns at Wolf Trap in Vienna, Virginia.
If you, however, think of treating your little ones to a musical delight, Lucy Kalantari & Jazz Cats could offer even more. With ukulele in hand, the Grammy-winning musician Kalantari will lead her band through jubilant swing numbers with kid-friendly themes, roaring 1920s' flair.
That is a brilliant opportunity to introduce authentic American music to kids and refresh your childhood memories of what you used to listen. The venue is at 11810 Grand Park Avenue in North Bethesda, Maryland. Children under two will have free admission and all else could get their seats for $27 ($12 in advance plus $15 at the door).