Washington, D.C. is not exactly the safest city across America. In fact, it is among the places with the highest crime rates in all of the U.S. In the face of such a risk, people wouldn't be wasting their money if they spent it on learning how to defend themselves. Here, we will provide you with a list of the best classes around, particularly for women.
According to the online neighborhood analytics database Neighborhood Scout, one's chance of becoming a victim of a violent or a property crime in the District is a scary one in 17.
With a more detailed display of data, Metropolitan Police Department says, as of October 16, 2019, both homicides and robberies went up by around 10 percent year-on-year, although sex abuse thankfully dropped by almost a third in the same period.
All in all, the Department's figures indicate that there were more than 25,000 incidents over the last 12 months in the larger Washington area. On average, that's equal to some 70 incidents each day, or nearly three per hour.
No ladies, I'm not suggesting that you should look over your shoulders at all times. God forbid but if you are ever involved in a situation that's potentially dangerous, you certainly would be better off with the knowledge on what to do best to avoid or overcome that threat, rather than just helplessly panic.
The following is where to seek the professional assistance and training you need:
DC Impact
Let's start with a non-profit that aims to best equip people who feel vulnerable in this part of the country, both physically and mentally. At D.C. Impact, founder Carol Middleton, possessor of a seventh degree black belt in traditional Tae Kwon Do, simply does magic in training participants.
Every class she teaches builds on real-life scenarios and, in the process, participants improve not only in terms of physical tactics and how best to use their strength against an aggressor, but also in terms of self-confidence.
You can actually see them leave a class with their heads up high, taking steps out the building way more confidently. It is at 5123 Georgia Avenue NW.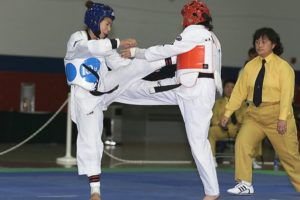 Krav Maga Federation      
For those of you, however, looking for a longer-term engagement with martial arts for self-defense and other purposes, Krav Maga Federation might be a better option.
Teaching what once was the main Israeli military training of soldiers for close combat to civilians of all sizes today, the federation wants to leave nobody behind in developing intimidating capabilities for self-defense.
Instructor Brian Coblitz is a phenomenal trainer. He is also a second Dan black belt in Shotokan Karate. Feel free to talk to him at 1529 16th Street NW near Logan Circle.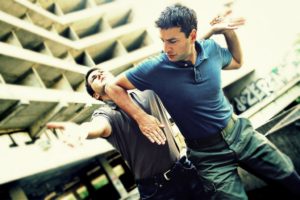 Urban Boxing
Not everyone might think that gals could develop frightening skills through boxing, believing that it is just too hard for them. Well, Urban Boxing is there to prove them wrong.
How a place where people punch each other in the face can be so friendly never ceases to amaze students here. With incredibly thoughtful and personable, world-class coaches, it does help them experience transformational shifts in their lives. Find it at 1116 24th Street NW.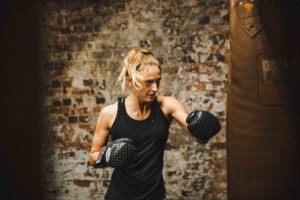 Defend Yourself
The first three organizations on our list are good for both men and women. They are just amazing self-defense schools where, regardless of their gender, all individuals can have a fantastic experience learning how to prevent full-on attacks.
Defend Yourself in Takoma Park, Maryland, however, is specifically for women. If you have been subjected to a physical attack before and want to both recover from it and gain strength and knowledge to not allow it to happen again, its founder Lauren Taylor and her team could really be your best support network.
What would you do if someone rubbed up against you on the Metro? What if a co-worker kept asking you personal questions, or if harassers yelled at you on the street? They cover all these and other situations from which real people suffered in the past and nobody has the absolute guarantee to not experience them either. It is absolutely worth the drive north.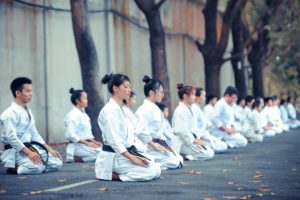 Evolve All
Right along the Columbia Pike corridor in South Arlington is another brilliant establishment to help you develop some self-defense skills. Inside a massive, 10,000 square feet space of Evolve All, you will meet some of the rarest physical development coaches.
In the area of self-defense, what they offer with Brazilian Jiu-Jitsu training is definitely unique. That particular sports builds on the phenomenal concept that any person can actually defeat a much stronger opponent, or aggressor, if he or she could take the fight to the ground.
It turns out, therefore, to be beautifully helpful in cases of rape attempts. The application of joint locks and chokeholds are key to its strategy. The classes are at 1058 S Walter Reed Drive.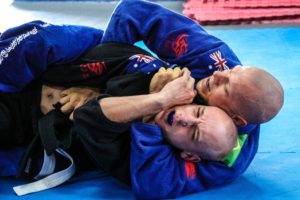 Alpha Combatives
This list couldn't end better than with a tribute to late martial artist Bruce Lee. He might have left this world far too early but his philosophy is still alive in his fighting style of Jeet Kune Do. It swirls around the idea of applying an intercepting strike to an opponent who might otherwise deal you a handicapping blow.
Alpha Combatives is where this martial arts and self-defense sports is taught the best in all of the metropolitan Washington. You will also discover it to be an enormously helpful school of physical exercise where everybody gets personal attention and is considered part of their family. Don't lose another second to discuss your expectations with them at (571) 882-0133.
Dreaming of Being Real Spooky This Halloween? Check Out These Stores!