France is simply a country you can't help falling in love with. It has a beautiful landscape all over what is Europe's largest national land area and over three quarters of it is arable/pastoral land or forests.
Besides, more than half its borderline neighbors seas, providing the Western European country also with ample seafood stocks. It is where the world's indisputably finest wine complements all the fresh products the nature blesses the French with.
Thousands of miles away, we — Americans — have always been proud of our alliance with France ever since the War of Independence over two centuries ago. The same definitely goes for the French vis-à-vis the U.S. And today, an estimated number of 10 million French-Americans are a strong component of the unshakeable bond between the two nations.
Naturally, this much of goodwill and mutual admiration have also impacted the food scene on both sides of the Atlantic. While in Paris, people have an easy access to a multitude of brilliant American bars & restaurants, D.C. folks have thankfully the chance to enjoy all of the world-famous French specialties from the hands of true chefs.
Name anything from the glamorous French cuisine — Ratatouille, Coq au Vin, Confit de Canard, and Boeuf Bourguignon or Soufflé au Chocolat, etc. — and you can have it right here in the District almost as good as anywhere in Paris. The following list of restaurants will tell you where exactly to go in town to do that: 
Montmartre
Within walking distance from the Eastern Market at 327 7th Street SE is where the cost of that much of comfort is at its lowest. Montmartre, named after the most famous Parisian neighborhood that is home to the majestic Sacré-Coeur basilica, is a French bistro with modern flair and a light, open dining room.
For under $30 per person, you can order any French signature specialty such as a giant bowl of seafood stew — mussels, clams, shrimp and monkfish, as well as various vegetables — or a Cassoulet of delightful beans, duck and bacon.
On Tuesday and Sunday nights, they also offer all bottles of wine at half the price. That, sure, will guarantee a memorable dinner!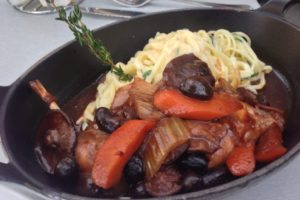 Bistro Cacao
The next place on our list is slightly more expensive than Montmartre, but offers a more exquisite dinner at 320 Massachusetts Avenue NE: Bistro Cacao.
Successfully operating two other restaurants in Adams Morgan and Dupont Circle, the Turkish-American Bolukbasi brothers quickly saw the need for an Old European addition to the food scene just northeast of the The National Mall.
And what they built with the invaluable help of the Turkish-French chef Kemal Deger promises today an exceptional dining experience.
Its concept of bistro-style French cuisine in a romantically charming and comfortable setting that blends the old France with modern, creative touches has proved a brilliant idea. And the restaurant soon became a major destination for even the most fastidious patrons.
Here, you can have a nice Filet Mignon steak with asparagus, potato gratin and black pepper sauce for $32. Vegetarians and others alike could also opt for an invigorating Ratatouille for $24. Keep in mind that the place has a fine bar for those who rather desire quicker bites for less.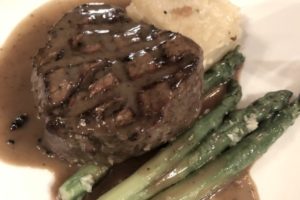 Chez Billy Sud
Another top-notch French spot that D.C. foodies should certainly know about is Chez Billy Sud.
Being just a stone's throw away from the mesmerizing waterfront park in Georgetown, this one has a clear location advantage over the others on this list.
Just imagine having a great French dinner here with your partner and then going on a walk, hand in hand, in the park along the Washington Harbor. Oh I know it sounds just perfect and that's exactly why we have previously listed it as one of the D.C. restaurants where first dates cannot go wrong.
When you arrive at 1039 31st Street NW, a nice-looking old Georgetown brick house greets you into the bright and elegant decor inside.
Starting right from your first step through the door, you will feel like being teleported to one of the coziest restaurants in a Parisian backstreet. The food, service and the general ambiance here will take your mind off everything else and pave the way for an immaculate dining.
Get a Confit de Canard for $27 or a Loup de Mer for $30. Their craft cocktails, more or less $15 each, will make sure you enjoy every bite regardless of your choice for the main course.
And when the weather is right for it, don't forget to step outside at its wonderful patio. No food can give a higher pleasure than the one you eat there in the open-air, you will discover.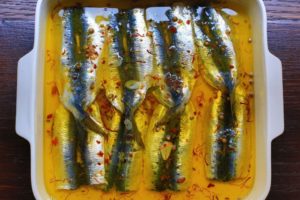 Le Diplomate
Of course, though, no list on D.C.'s French restaurants can be complete without Le Diplomate, a tremendously popular upscale spot at 1601 14th Street NW near Logan Circle.
Inside a historic structure that features the artistic spirit of a Parisian brasserie and pays subtle tribute to tradition, Le Diplomate is where, what its owners say, every meal arrives on your table with "a sweeping sense of European drama." It doesn't promise anything less than an unforgettable dinner.
Its unbelievably long menu has a variety of Gallic classics, including Soupe à L'oignon Gratinée and Les Escargots de Bourgogne, as well as daily plates such as Bouillabaisse and Cassoulet.
An equally extensive wine list, together with a specialty cocktail program, completes the mind-blowing experience. So much so the fact that it will cost your wallet a three-digit amount won't be a reason to regret your visit. And whoever you have brought with you here will have difficulty returning the favor anywhere else.