No other country had more items from its cuisine featured in the Top 10 of CNN's best foods list worldwide than Thailand. And it is not without good reason.
Besides being a perfect destination for vacation almost year-round, Thailand is home to the world's possibly most exquisite culinary heritage. The attention it pays to tiniest details is like an engineer's or an artist's to a masterpiece. And the resulting harmony of seemingly disparate ingredients is mind-blowing.
That is a major reason why travellers to this part of the world never leave it with less than what they expected. No matter where they draw the line between immaculate and good, their dining experiences never fall short of earning a top rating.
Thankfully, our beautiful capital does a tremendous job at offering the same delight as a whole bunch of Thai restaurateurs have established brilliant eateries across the District.
Here is a quick review of the best Thai food available in and around town:
Lamoon Thai
Just outside D.C. is the least expensive of all the five best restaurants from the region we will feature on this list: Lamoon Thai. The prices here are particularly incredible during happy hour, between 5:00 p.m. and 7:00 p.m. each day.
You can get a full basket of Thai spicy wings and your choice of beer for under $10. Regardless of the time of your visit, the delicious Tom Yun Goong — a Thai-style soup — actually number #8 on the CNN's list, will be available for just $6. With such prices, it gets as close as possible to an authentic Thai dining experience not only with the taste it offers but also cost-wise.
And make no mistake! This is not a casual food truck. It is a proper restaurant where you sit and enjoy your meal to the last bit in a spacious and restful hall.
The only downside is all that comfort is possible with a drive to Silver Spring. Care to give it a try? Find it at 902 Thayer Avenue!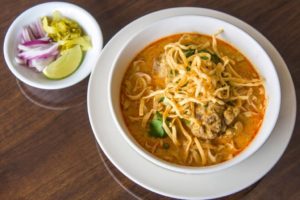 Little Serow
Let's now take a look at the other end of the price range where it certainly costs much higher to eat Thai here in D.C. but every penny will still have been spent most reasonably.
The first such establishment is Little Serow. It is sort of a rather unique joint that opens only when the week's menu is prepared and ready to go in the afternoon. What it serves is a family-style dinner based on northern and northeastern Thai dishes for $54 per person.
As is usually the case with the Thai cuisine, the dinners are always spicy and may include pork, seafood, cilantro and nuts. They never make changes to their menu and won't allow substitutions inside, but people are forming long lines outside its front door almost every night of the week, except for Mondays and Sundays when it remains closed for the welfare of its staff.
Because it doesn't accommodate reservations either, you should make haste to secure an early spot on their wait list. It is at 1511 17th Street NW, near Dupont Circle.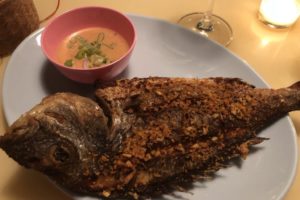 Thai X-ing
The other high-end restaurant from the beautiful region is Thai X-ing and it has not just one but two locations in town: One at 515 Florida Avenue and another at 2020 9th Street.
Like Little Serow, it serves items to your group of guests from its menu prix fixe. However, you can have the full menu of five to seven courses at the Florida Avenue branch or order à la carte from among them at the 17th Street spot where there is also an open bar with lots of alcoholic beverages available. That spot also allows guests to bring in their own bottle of wine and charges each bottle a mere $5 corkage fee, so that its patrons could enjoy a more affordable night out with their own choice of wine.
Its menus change — so do the prices — daily, but generally include a few mainstays such as the phenomenal Pumpkin Curry. The place is also a good option for people with food sensitivities since it promises to accommodate all preferences with early notice.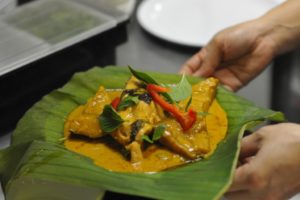 Baan Thai
Between the low and the high end are two more restaurants we choose to feature on this list of best Thai food in and around D.C. At both places, a full dinner costs conveniently less than $30 per person. And the quantity of the food available for that price guarantees delightful visits at all times.
The first of them is Baan Thai at 1326 14th Street NW, near Logan Circle. It is a major culinary destination, particularly for young people who are looking to have fun at one of the city's best neighborhoods for nightlife.
Join them on any day of the week for truly authentic Thai food, no matter if you're a pork, fish or chicken aficionado. All the condiments will make sure your main course has the perfect company on the table. Just be careful with the dose of spices included in almost everything on the menu.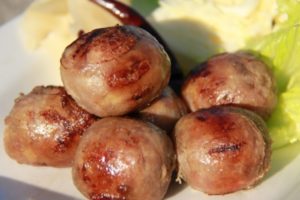 The Regent
The other mid-price spot and the final contestant for your night-out money on this list is The Regent. Here, you can find specialties from all over Thailand where regional differences make their way into the cuisine of different people living in various parts of the country with the same passport.
So, from the north of the country where the culinary heritage is under Burmese and Laotian influences to the south where there are similarities rather with Indonesian and Malaysian cuisine, The Regent serves all tastes and flavors Thai.
Most spectacularly, however, the restaurant prepares the finest chicken with unforgettable massaman (yellow curry) sauce in all of D.C. That this much of perfection with its Gang Massaman sells for only $13.95 is definitely amazing. Find it and many more at 1910 18th Street NW.