Parenthood is difficult, to say the least. Taking care of kids is already a big sacrifice but keeping them happy demands even bigger efforts. Eyes downcast, every parent would testify to it in grief. So they are all in constant pursuit of new, creative ways to lift their little ones' spirits.
It is one tremendous responsibility that often leaves parents between a rock and a hard place. It is like your kiddos want pizza, coke and chocolate cake when you try to feed them broccoli, zucchini and eggplants. I mean, a slice of pizza with a bit of the rest is okay every once in a while, but let them have too much of it and we all know where that would take them to: A hospital ward.
The difficulty of making the right decisions for children and having them cooperate in their execution continues outside our homes, as well. You cannot take them everywhere you go, but you cannot leave them at home all the time, either. So an average child gets to spend, like all should, some time with their parents outdoors, too. And that's supposed to be family fun, but may also turn into an epic failure.
No, Not That Playground Again!
It is nevertheless true that the risks somewhat become rare as the weather gets warmer. And thankfully, the summer is just around the corner now. So, those of you living in and near Washington, D.C. can try taking their kids to an open playground.
We already have put together a fine list of the best recreational facilities to go to in the area. Confining your choices to them, however, would help save the day for only a while and you would ultimately need more and different spots to discover.
Well, we just don't yet know how to fix our children's diet as good as most of us like, but we can tell you where to go and what to do with your children to have some quality time out together in this part of the nation. Read on.
Tour DC Aboard a 'Duck'
The idea of traveling in the same vehicle from land to water and back should be good enough to draw your kid's attention. And better yet, kids get to take those amphibious vehicles for a spin under the captains' supervision with D.C. Ducks. So if you haven't already done that, make haste to catch your "duck" at the Union Station for a 90-minute tour of this beautiful city encompassing majestic buildings, monuments, memorials and museums.
It gets even better as the operating company now offers free rides for residents of D.C. and other areas that fall within the 50-mile radius of the District. What you simply need to do is sign up at this link for a free Hometown Pass Membership (HPM). As a result, one resident will receive free admission per each accompanying full fare adult paid guest. One-day city tour with Old Town Trolley Tours, a monuments tour by night and a tour of the Arlington National Cemetery are all included besides D.C. Ducks Tours.
Purchase your tickets online here and save on your spending. It costs $29.70 for children under 12 and $40.50 for adults. So, a family of four can get the whole bucket of privileges for under $100 with an HPM.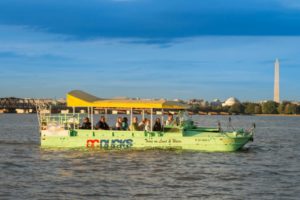 Pedal Your Way Around
It is understandable if you are fully taken by the idea of travelling in an amphibious vehicle with your kids cheering to the splash of waters by now. Yet, better spare some attention to learn that there is even more to enjoy out of a D.C. tour as a family. How does doing it by bike sound? Like a kid craving broccoli, right? It'd be a scene simply delightful! That is, if you can afford the cost.
What you should do is book your tour here and all will be set. You will be picked up at the place of your choosing, given a whole gear and provided with a family bike or a tag-along for smaller children.
Healthy and kid-friendly snacks, as well as a premium water bottle, will also be at your disposal for free and a professional guide will take you from one landmark to another for three long hours at a total cost of $599 for up to six riders.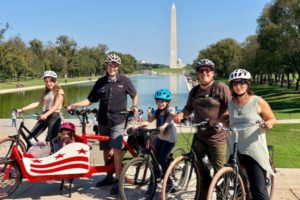 Indulge in a Free Zoo Visit
Children love animals but their first-hand experiences are often limited to some typical pets and stray animals. Here in the District, however, they also have the chance to see an amazing variety inside a zoo operated by the Smithsonian Institution, the world's largest education and research complex.
So, better wake up a bit early on a weekend (like you already do as parents) and take your little ones to the Smithsonian's National Zoo & Conservation Biology Institute at 3001 Connecticut Avenue NW. All admissions are entirely free and you can take advantage of a free tour inside. There is even a free playground and a splash pad for you and your children to enjoy together. Yes, you rather pay for the conservation carousel, but it only costs $3.50 and besides, where else can you ride a naked mole rat, a panda or an armadillo anyway?
Mind the following suggestions and enjoy it even more: It is an immense park area where you should mostly rely on your own feet to go around, so better wear comfortable shoes before hitting the road. And use public transport rather than driving since there is not enough parking yard to accommodate the huge demand for services here.
Also, check the weather forecast on the day you plan your visit and get dressed accordingly; bring umbrellas, hats, glasses, sunscreen etc. You can bring in your own food and enjoy having a picnic on the site, but there are lots of food options inside, as well. It can just be your perfect family day out.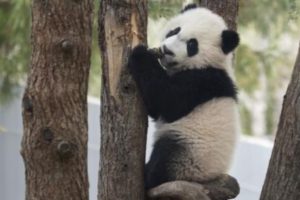 Inspire Future Scientists
Speaking of the Smithsonian Institution, one should also pay tribute to the particular service it does to both entertain and inspire children with two of its 19 museums around the city.
The National Museum of Natural History (NMNH) and the National Air and Space Museum (NASM) are conveniently on the National Mall, between the White House and the U.S. Capitol. And admissions are generously free of charge to both institutions.
At the NMNH, there are a jaw-dropping 145 million specimens and artifacts in total. From giant dinosaur skeletons to the world's largest faceted aquamarine gem, it is a perfect education center for children to enjoy at length.
And at the NASM, you get to see the world's largest fleet of aviation and space vehicles. Together with its second location near the Washington Dulles Airport, it is not surprising at all that the NASM is the nation's most visited museum complex with over eight million visitors a year. How many parents could you possibly imagine regretting taking their children there?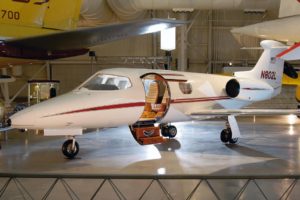 Refresh at the Waterfront   
Granted, this final item on our list may not be suitable for small kids like toddlers and those younger. However, others will find it equally thrilling.
The idea derives from the very fact that our city beautifully lies between two rivers. So why not turn it into our advantage? That is because there is a plethora of activities at the waterfront and on the waters of Potomac and Anacostia rivers themselves.
At 4601 Annapolis Rd, for instance, is the Bladensburg Waterfront Park where families can share the unforgettable experience of canoeing and kayaking together with children. Here, you can also bike and explore many hiking trails, not to mention the relaxing fun of fishing off the pier.
And those who would rather hang out nearer to downtown could always take to the historic Georgetown or the expanding new feature of the city, the District Wharf. Both locations offer the best of waterfront fun and breeze, which is what we particularly need now more than at other times since it is starting to get too muggy inside our homes or almost anywhere else in the city because of the summer heat.
Open Playgrounds Near DC That Offer Best Fun for Kids, and You