Summer is over. So is our favorite vacation time. In our minds, however, a fully consoling thought echoes: We have returned to a city that is at its best in fall.
Those who have to fight off colder climates in their survival might not like it as much, but we, here in the District, absolutely cherish autumn. When the hues of yellow, orange and red take over, we make time to enjoy fall in town. Photographing it in its mystifying costumes all around becomes a common endeavor for us all.
National Mall
Before hibernating a few months later, the city makes its final preparations in autumn. Leaves change colors and then fall, even without wind or rain, for they could linger no more. They leave for they must. They leave so that the trees can recover from the summer haze and survive the winter chill.
During all that, the iconic National Mall ascends to an all-year beauty. Everywhere in its 60-hectares goes through an impressive transformation with dazzling foliage. So, no matter from where you enter the area, make sure to entirely traverse it, from the U.S. Capitol to as far as the Tidal Basin.
It is ready for perfect shots of centuries-old structures with beautiful designs. Their historic significance fits so well onto the colorful autumn background.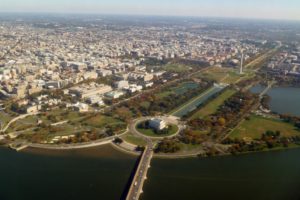 Georgetown
Only next to the Mall in the entire city in terms of beauty and importance is no other than the cozy waterfront neighborhood of Georgetown. Old brick houses on each side of many blocks here are as picturesque as they were 100 years ago. Having maintained that much of authenticity, the neighborhood almost makes time-travel possible.
Better plan an entire day here before winter winds return. Start your ultimate autumn fun with a long brunch and a walk around, from one block to another. And make sure you stop by the Georgetown Waterfront Park.
Once you take enough pictures of the neighborhood, hop on a boat for a cruise down the Potomac waters for a return trip to Alexandria in the south, photographing the Washington skyline from on the deck. And when you set foot back on the Georgetown pier again, take your time to unwind to perfection before heading to one of the must-visit restaurants nearby for an exquisite dinner.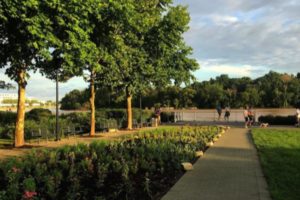 District Wharf
Mentioning the city's waterfront but restricting it to Georgetown alone, however, would be utterly unfair to District Wharf, a mile-long redevelopment stretch in the southwest. If you decide to skip that dinner in Georgetown, you can either take a pleasant water taxi ride, the subway or the free Southwest Shuttle to arrive here in less than half an hour. And know that it will be totally worth it.
The area is not only full of waterfront fun with all the dazzling views and relieving fresh air but also dozens of brilliant restaurants and large green areas where foliage makes incredible photos.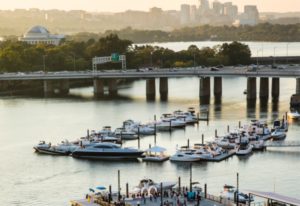 Rock Creek Park
For your children to enjoy this time of the year as well, you should certainly take them to one of the open playgrounds and recreation areas in town. There might also be a chance to shoot a perfect foliage photo while they play.
Or better yet, if you have more time on a weekend perhaps, drive them to Rock Creek Park to let the little cuties have the best time out ever. And in the meantime, you can take fantastic autumn pictures, too. This 1,700-acre big green area allows for long photo trips in between great variety of trees.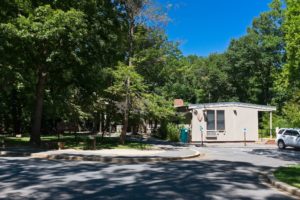 Mount Vernon
And finally, my favorite biking trail in Northern Virginia, stretching from Rosslyn for 17-miles all the way down to George Washington's historic estate in Mount Vernon, deserves a particular recognition here, as well. Along its route from north to south and from east to west, it offers some of the best spots for truly unforgettable pictures.
That it combines the beautiful features of the waterfront along the Potomac River and the green areas matching them on the other side of the trail is the reason why.
Besides, when you get to the end of your cycling, you arrive in Mount Vernon to find President Washington's massive estate and plantations. There, you don't get less than what you come across on the road.
Just make sure you have enough space on your memory card and your camera's battery is full before setting out on this journey. Both will be profoundly necessary as you will discover some of the best autumn photo ops in the meantime.
Planning Day Trip to Washington DC? Here is Your Bucket List